| | |
| --- | --- |
| Chanatip Chaloem Temple | Mambang Mosque |
| Dunlayaram Temple | Satun National Museum – Kuden Mansion |
| Satun Santayaram Temple | Dragon's Back Beach |
| Arthorn Rangsarit Temple | Phu Pha Pet Cave Ray of Emerald Tunnel |
| Compoo Nimit Temple | Po Che Keng Shrine |
| Samnak Patibat Tham Phuttha Kiri Cave | travel guide |
If we are talking about Satun Province, it is another province of natural tourism. long history of building important old place Satun Province supports a variety of tourism: rafting, snorkeling, island hopping, old town, caving, and seeing the beauty of historical landmarks. or come to rest. Many people may think of Koh Lipe, Koh Tarutao, and various islands as the first place we go before we go to the island. We would like to bring friends. Let's visit Satun Province first. This place has a very high natural abundance. UNESCO has registered it as a world-class geopark. It is the 36th geopark site in the world, thus making Satun Province "Thailand's first world geopark," with diverse and ancient geological conditions, a place of natural wonder. History and culture make a port city known as "Nakristoi Ma Bang Sangkara" is a place to exchange goods and important cultures along the Andaman Sea coast. Let's stop by and see interesting things first. Sai Boon Sai Mongkhon, travel, stop by, and check out 10 tourist attractions in Satun province.
a tourist attraction that is a religious place, a temple that has been a spiritual refuge for Satun people for a long time. Tourists traveling to Satun Province came to pray for the holy blessing to be auspicious for life. Admire the beauty of buildings that are unique in architecture. and cultural history
Chanatip Chaloem Temple
Location: Sulkanukul Road, Phiman Subdistrict, Mueang Satun District, Satun Province.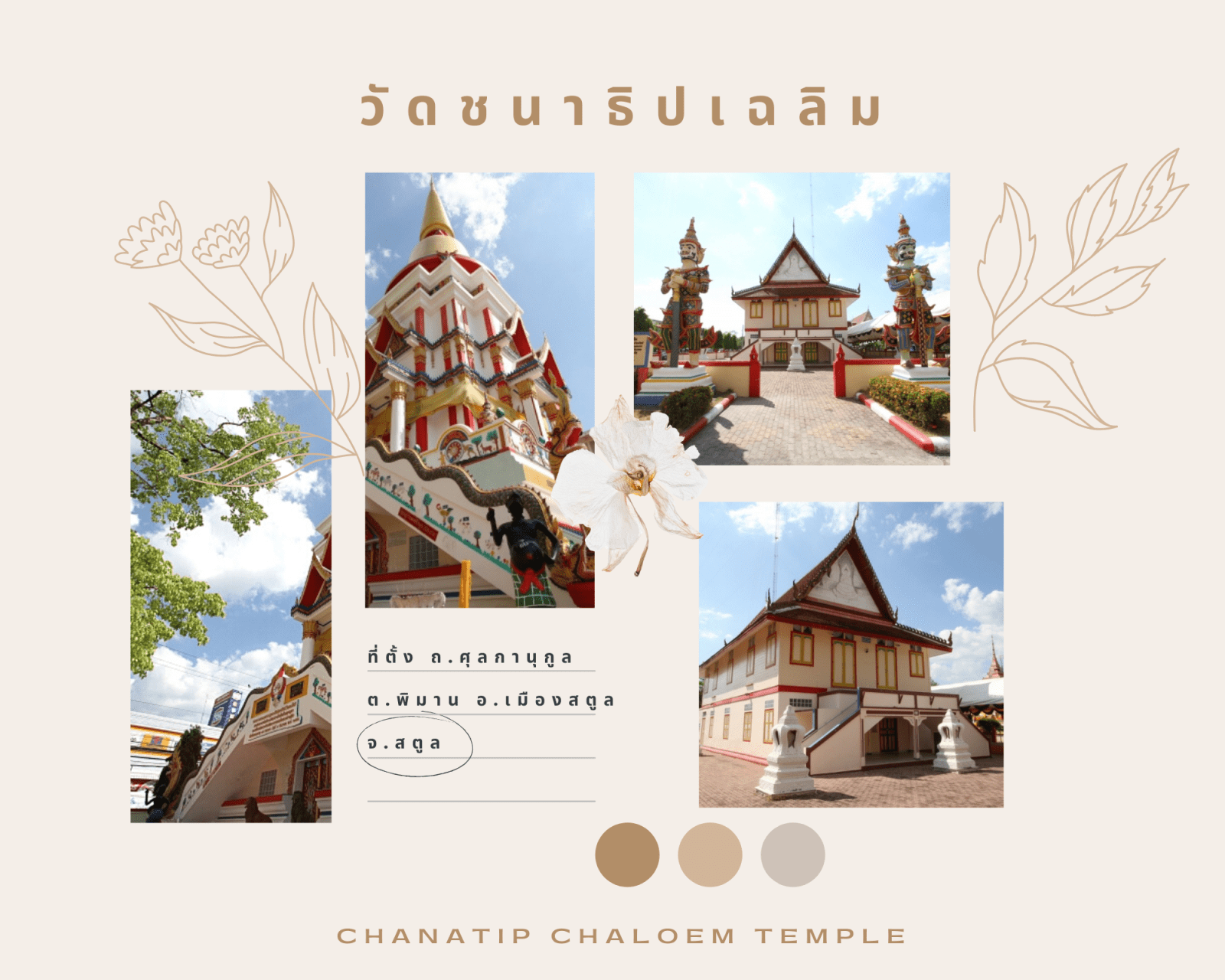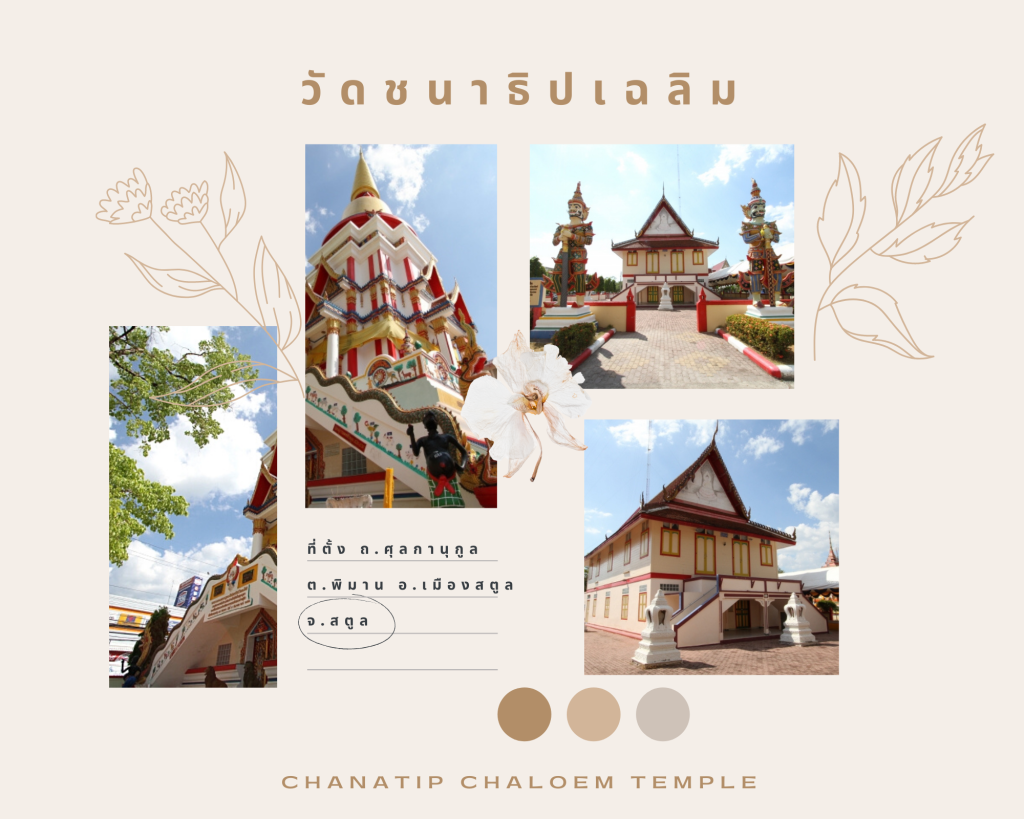 Image credit from : เทศบาลเมืองสตูล (ทม.สตูล)
The first temple that we will take friends to is Chanathip Chalerm Temple, or Mambang Temple, which is a very interesting temple. Because it is considered the first temple of Satun, built in 1882, it later changed its name to "Wat Chanathip Chalerm" in 1939. There are many stories here. Most Satun people are Muslims. This temple has been a spiritual refuge for Buddhists in Satun for a long time. The temple dates back more than a century. The ubosot has a distinctive 2-story shape; the lower floor is made of bricks and cement. The upper floor is a wooden building. In front of the ubosot is a balcony with stairs on both sides, built around the year 1930 to build the ubosot upstairs. for the monks' ceremony The ground floor is a sermon pavilion. At present, it has been restored, and the only original condition that remains is the structure of the ubosot and the windows' carved molding. Wat Chanathip Chalerm It is a temple that has been declared an environmental conservation area by the Environmental Conservation Unit of Local Arts, Satun Province. in conjunction with the Satun Provincial Cultural Center Currently, there is a municipal school (Wat Chanathipchalerm) next to the temple. Surrounded by 3 canals, namely Khlong Mabang, Khlong Senten, and Khlong Ta Yai
Dunlayaram Temple
Location Moo 2, Ban Chin, Chalung Subdistrict, Mueang Satun District, Satun Province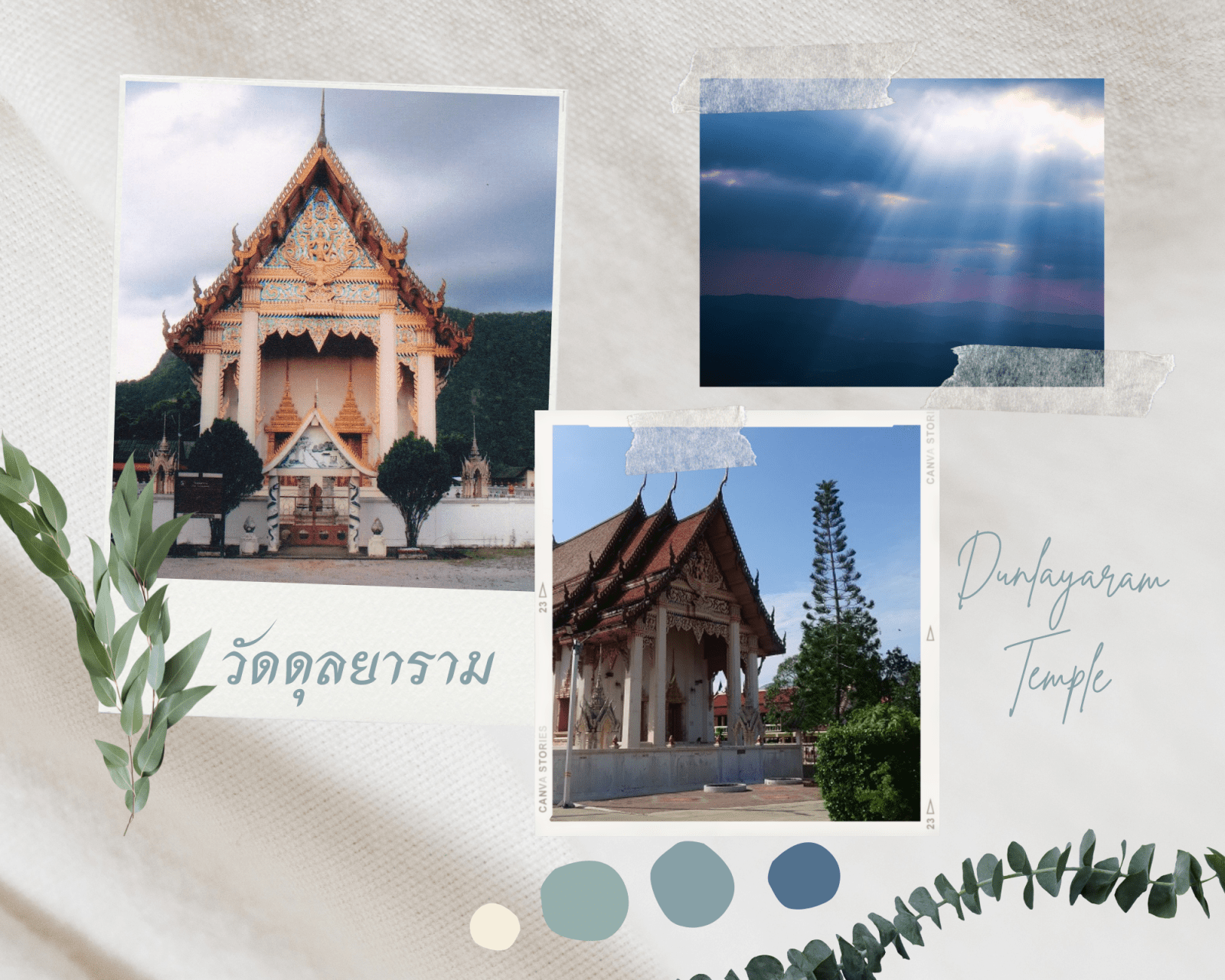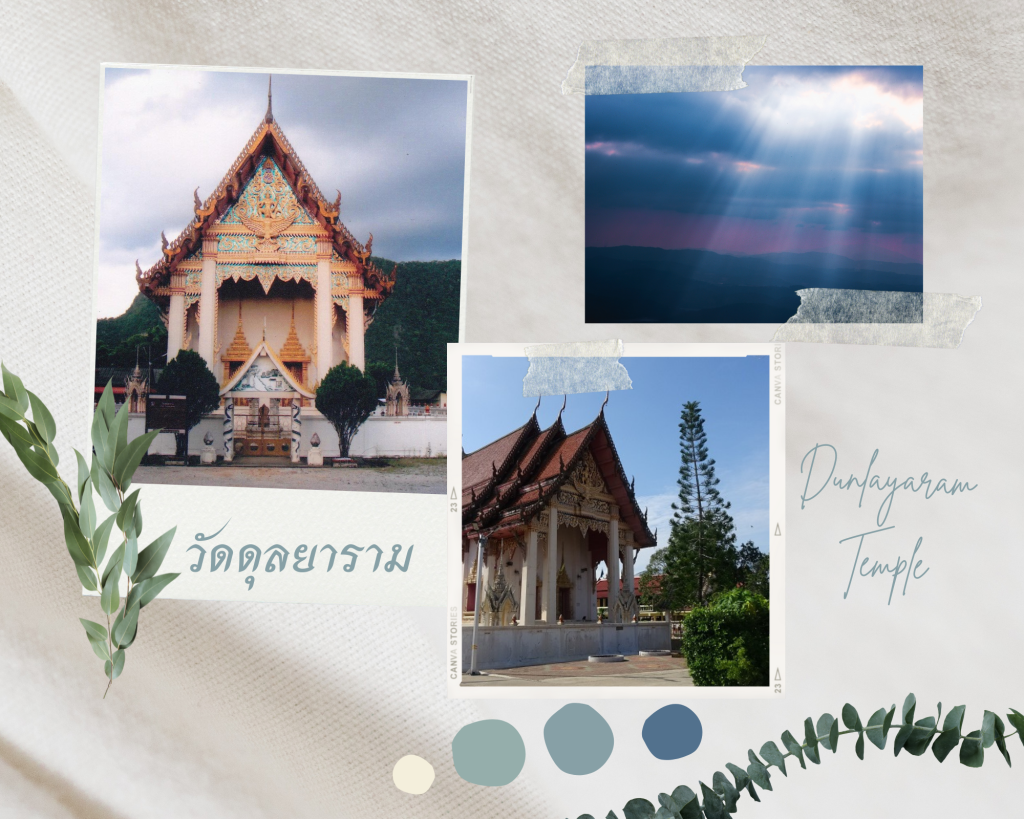 Formerly known as Ban Chin Temple, it is a rat temple with a sacred Buddha image. Priceless is the Buddha image of Luang Pho Kae. a Buddha image Carved from wood with Lanna craftsmanship; height 75 centimeters; similar to Phra Kaen Chan, whose face is like that of a woman (Phra Somdet Nang Phaya style). It is assumed that it is the Buddha image of the Chinese junk ship. carrying goods that travel across the sea It is said that in the years 1913–1936, the Buddha image of Luang Pho Kae floated in the water. and was led to offer it to Abbot Plod, who was the abbot of the temple, believing that Luang Pho Kae had performed a miracle. Holiness brings good fortune and delivers from misfortune. Best wishes, but you can wish as desired. If anyone has come here, don't forget to pay respect to Luang Pho Kae. Let us pray for the blessings of life.
Satun Santayaram Temple
Location: 87 Ruangrit Jaroon Road, Phiman Subdistrict, Mueang District, Satun Province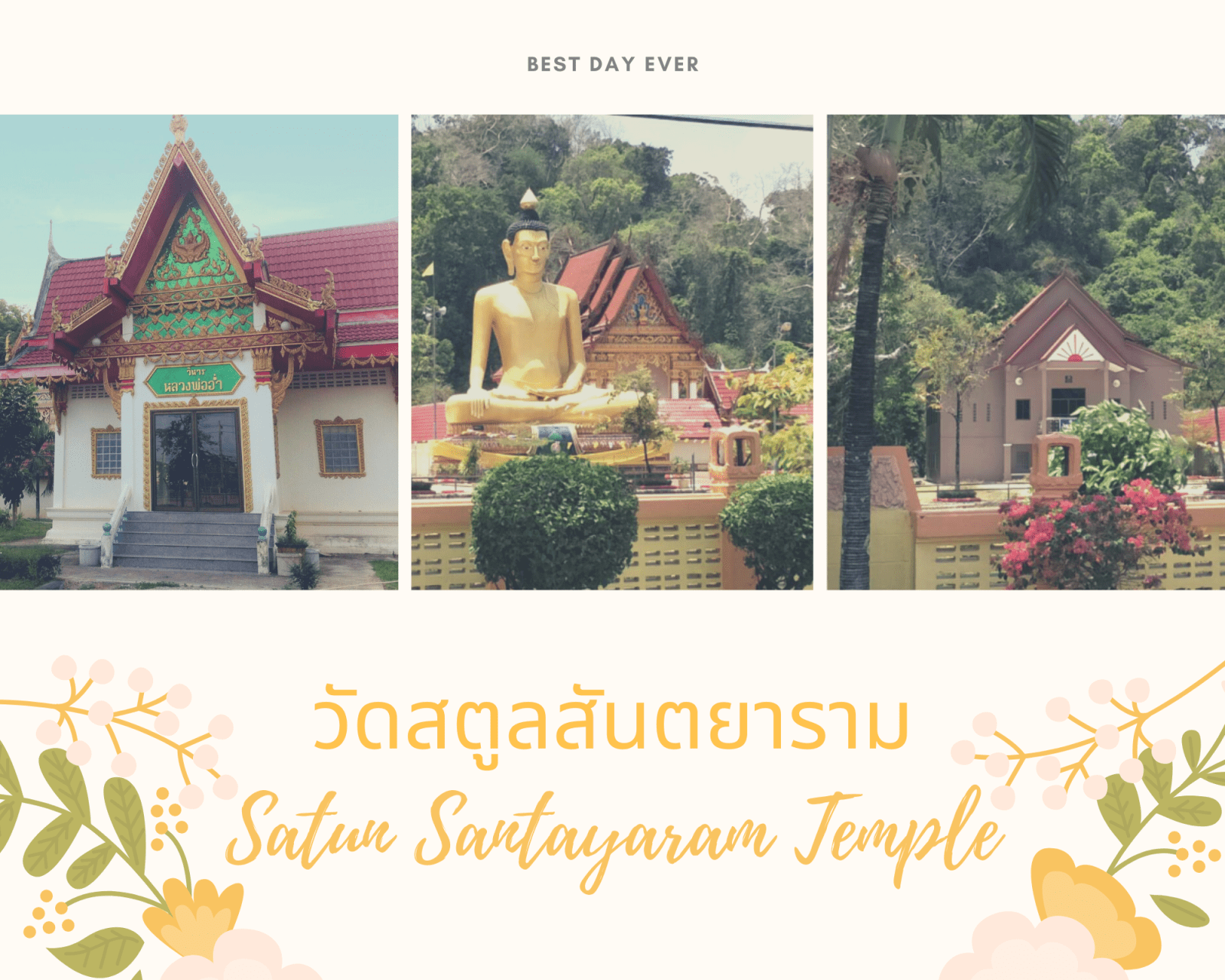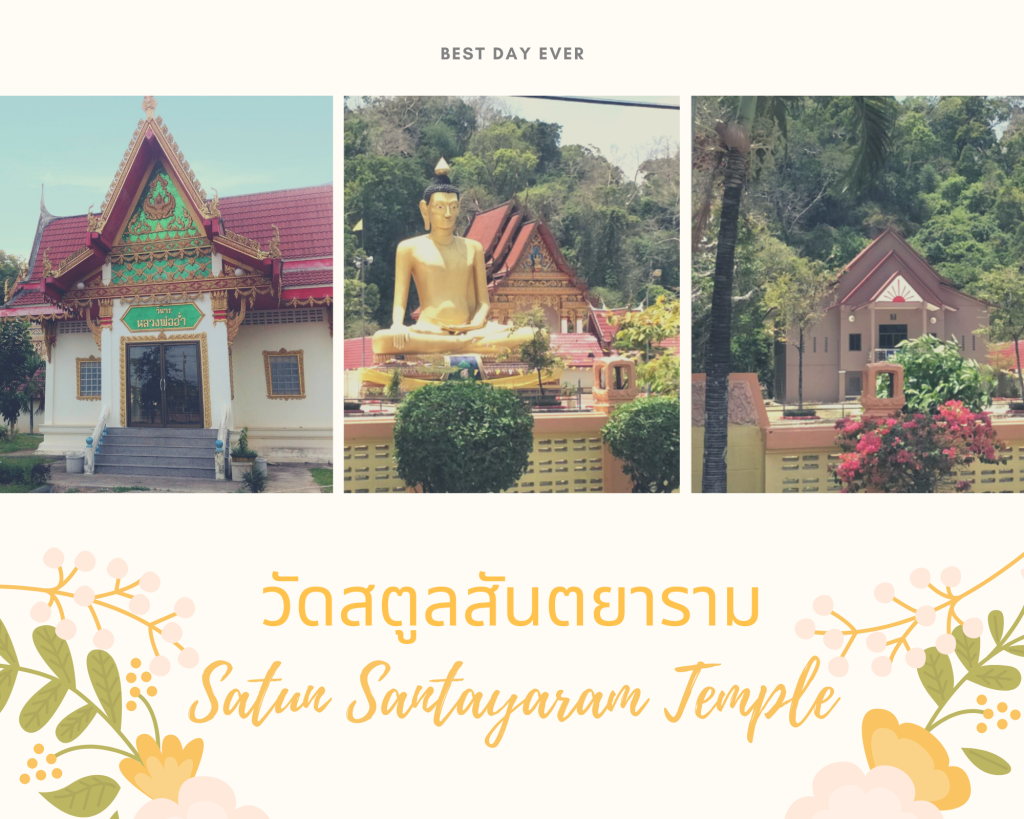 Image credit from : วัดสตูลสันตยาราม – วัดป่าช้าไทย
Wat Satun Santayaram, also known as the "Thai Cemetery Temple," is a peaceful, clean, and pure place of meditation. In the tenth month, traditional Kathina ceremonies take place. Construction began in 1954 on the land of the Satun Crematorium Association. and was allowed to build a temple on September 5, 1961. The Ministry of Education announced the establishment of a temple on January 30, 1966. The temple was chosen to be a temple. Create an example using the letter Wisungkhamsima sent to the Department of Religious Affairs on March 14, 1967. Wisungkhamsima is 40 meters wide and 80 meters long. The abbot rules the temple. Since the beginning of the temple's construction, Phra Maha Perm has ruled the temple, which is still a monk's accommodation. ruled over Wat Sue and has developed a temple to build many things for the temple, such as the temple hall, sermon hall, and monks, bringing prosperity to the temple. At present, there is a provost, Wimol Thammaros. Phiman Subdistrict Dean is the abbot of the temple.
Arthorn Rangsarit Temple
Location: Kamphaeng Subdistrict, La-ngu District, Satun Province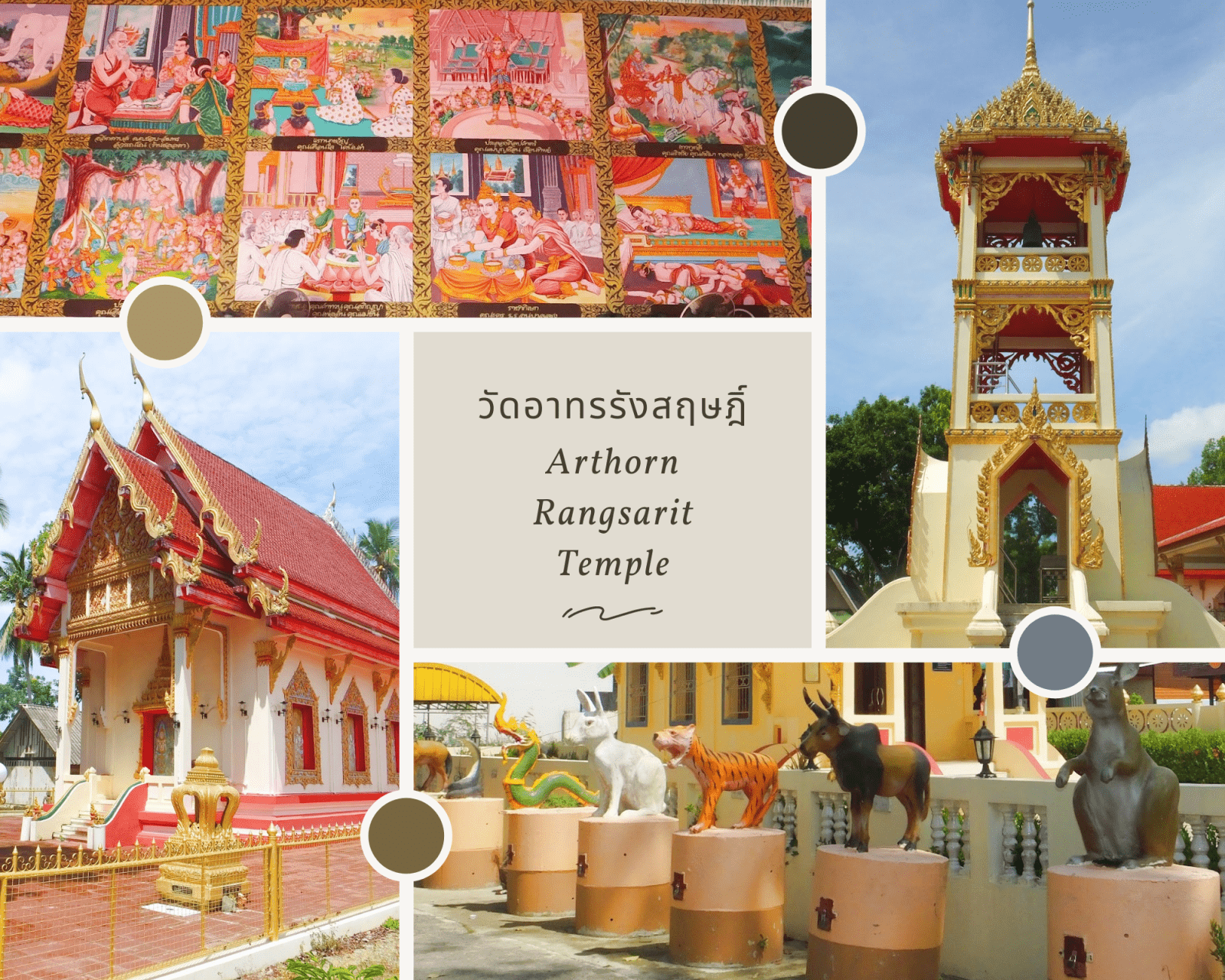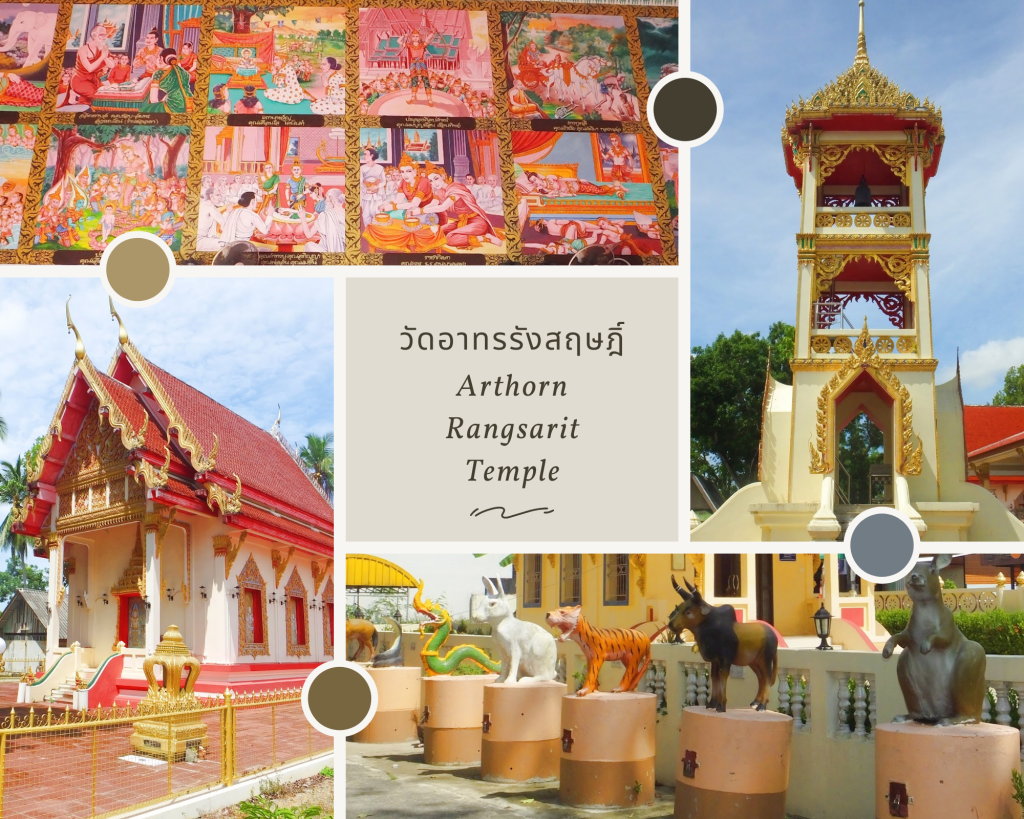 Image credit from : ข้อมูลวัดอาทรรังสฤษฎิ์
Wat Athon Rangsarit It was enshrined by Rak Khru Athon Khantikhun (Luang Pu Khong), formerly known as Kong Kaew Muan, who traveled to Wat Athon Rangsarit, La-ngu District, on May 18, 1947. At that time, it was an abandoned temple. The Reverend Grandfather Khong decided to stay. Together with the people of La Ngu District, develop Wat Athon Rangsarit. Luang Pu Khong died on December 25, 1977, with a lung disease that did not work as a social inheritance for the descendants of La-ngu district. At the funeral of Reverend Grandfather Kong People were sad. and flowed to attend many events with the belief that those who worship Luang Pu Kong will travel safely from danger and have mercy. And the devotees always bring Ko Khanom, black coffee, one cigarette, and Nang Talung as their offerings. who comes to pray I finished praying and praying. On the opposite side of Wat Athon Rangsarit, There is a local La-Ngu museum in a two-story building. The ground floor is a collection of local products. local crafts and many sweets to be bought as souvenirs Upstairs is a display of belongings. Various antique appliances Don't forget to stop by, shop, taste, travel, and see everyone.
Compoo Nimit Temple
Location: Thung Wa District, Satun Province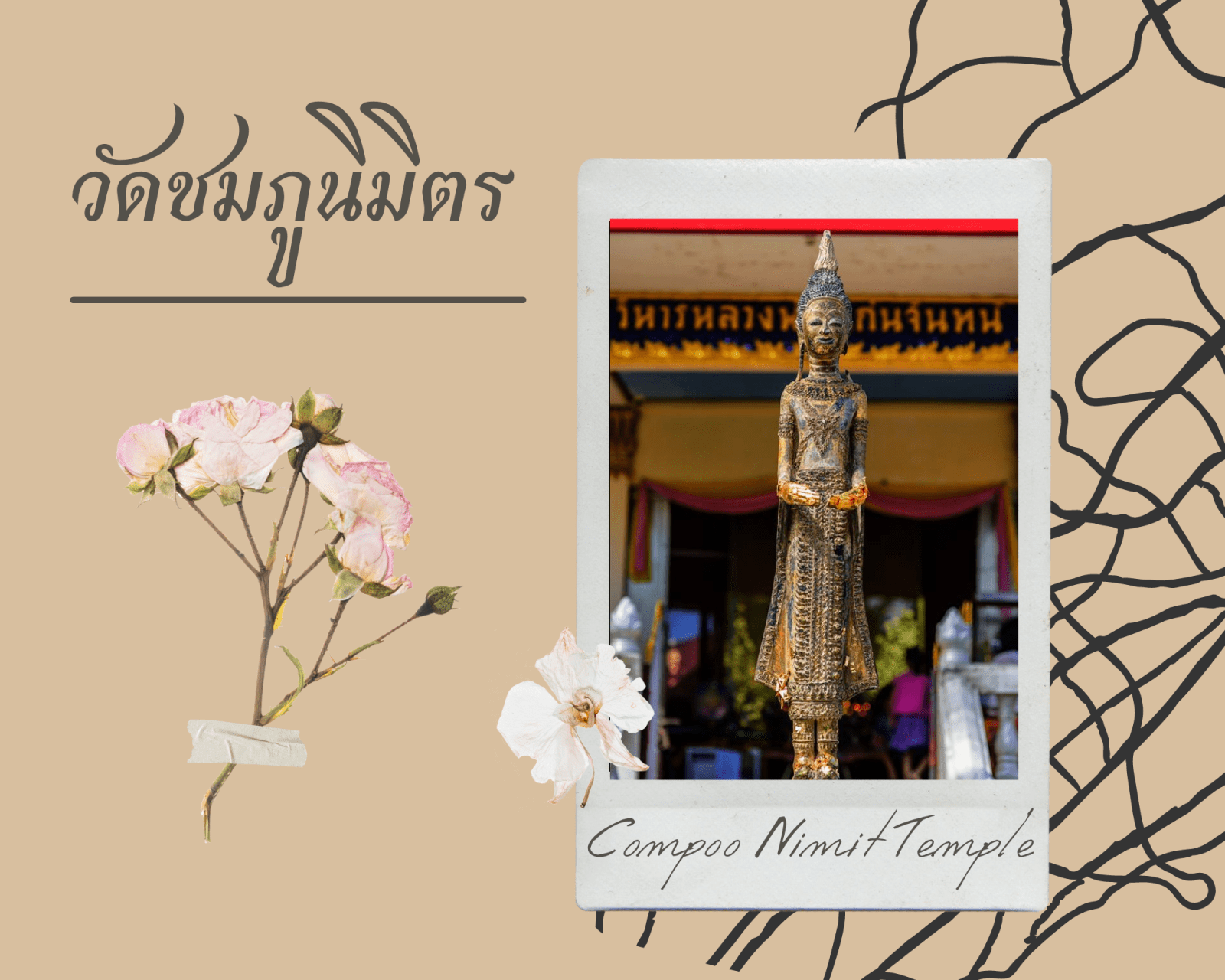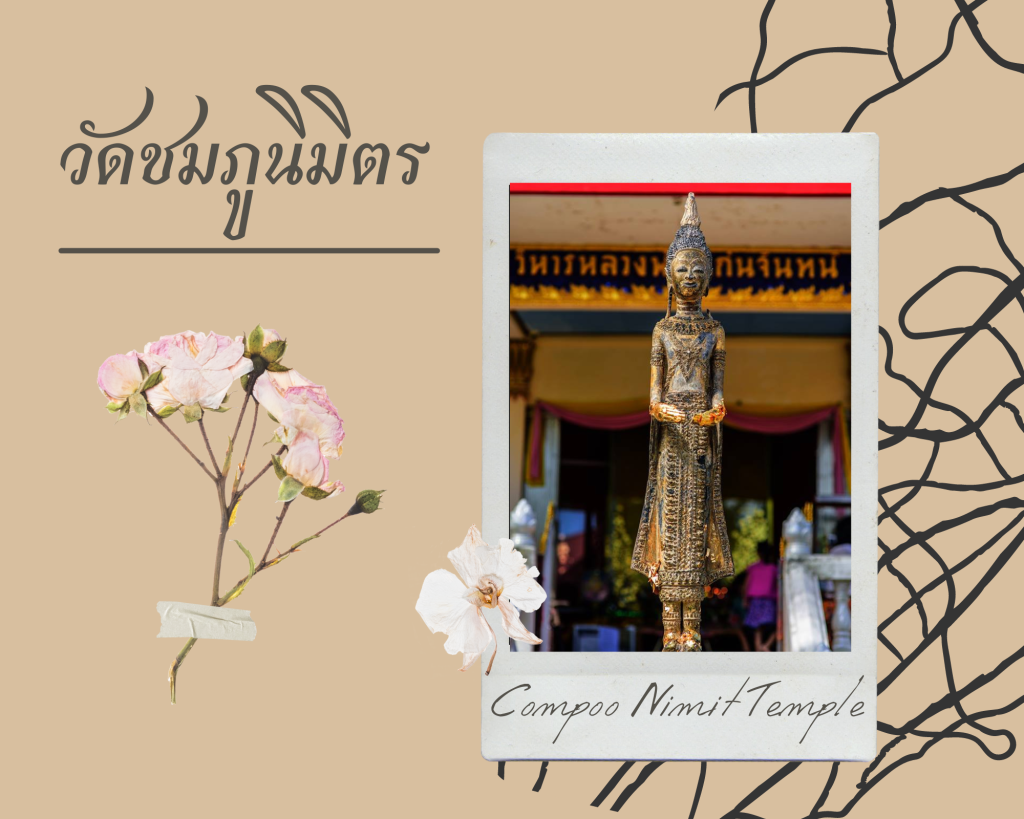 Image credit from : ประวัติหลวงพ่อแก่นจันทร์ วัดชมภูนิมิตร อำเภอทุ่งหว้า จังหวัดสตูล
Wat Chomphunimit It is another old temple in Satun Province. enshrined by Reverend Father Kaenchan According to legend, villagers living by the sea At Ban Laem Khae, we went to find three Buddha images floating in the water. The big Buddha image is very beautifully carved, and there are two smaller Buddha images that, from what I understand, are disciples. But because the villagers in Ban Laem Khae are all Muslims, Therefore, I sent news to tell Mr. Tian Yi, Lao Seng, and Mr. Hin Phothirat, who are Thai Buddhists. and was the initiator of Wat Chomphunimtra. Both people persuaded Thai Buddhists to invite The three Buddha images were enshrined at Wat Chomphunimit, which the villagers prefer to worship on the altar of blessings, and they will bring Kanom Ko to pay respects and with Reverend Father Kaenchan's holiness. The Buddhist company therefore built a vihara, Luang Pho Kaen Chan, to enshrine And in order to prevent criminals from secretly stealing because Luang Por Kaenchan is very old, At present, the temple has been completed with allegiance to His Majesty the King. The committee therefore asked for the royal emblem of the auspicious ceremony to celebrate the birthday of His Majesty the King. celebrated at the gable of the Luang Por Hall on religious days or religious events. Here, villagers come to worship. Make a lot of progress
Samnak Patibat Tham Phuttha Kiri Cave
Location: Thung Wa Subdistrict, Thung Wa District, Satun Province
Tham Phuttakhiri Meditation Center is located in Khao Banthat Forest Sanctuary. It is a cave that combines Tham Than Lot Cave, a two-layer limestone cave, and the Upper Cave. Its height is about 40 meters, and its width is about 30 meters. It is found that there are stalactites, stalagmites, and plastered limestone caused by the accumulation of sediment from water with calcium carbonate solution. flows as a coating on the surface of the cup. In addition, the lower cavern area is about 10 meters high, with a stream that can flow through the cave. Nowadays, it is a meditation place for Buddhists who are interested in experiencing the serenity of nature.
Mambang Mosque
Location: Phiman Subdistrict, Mueang District, Satun Province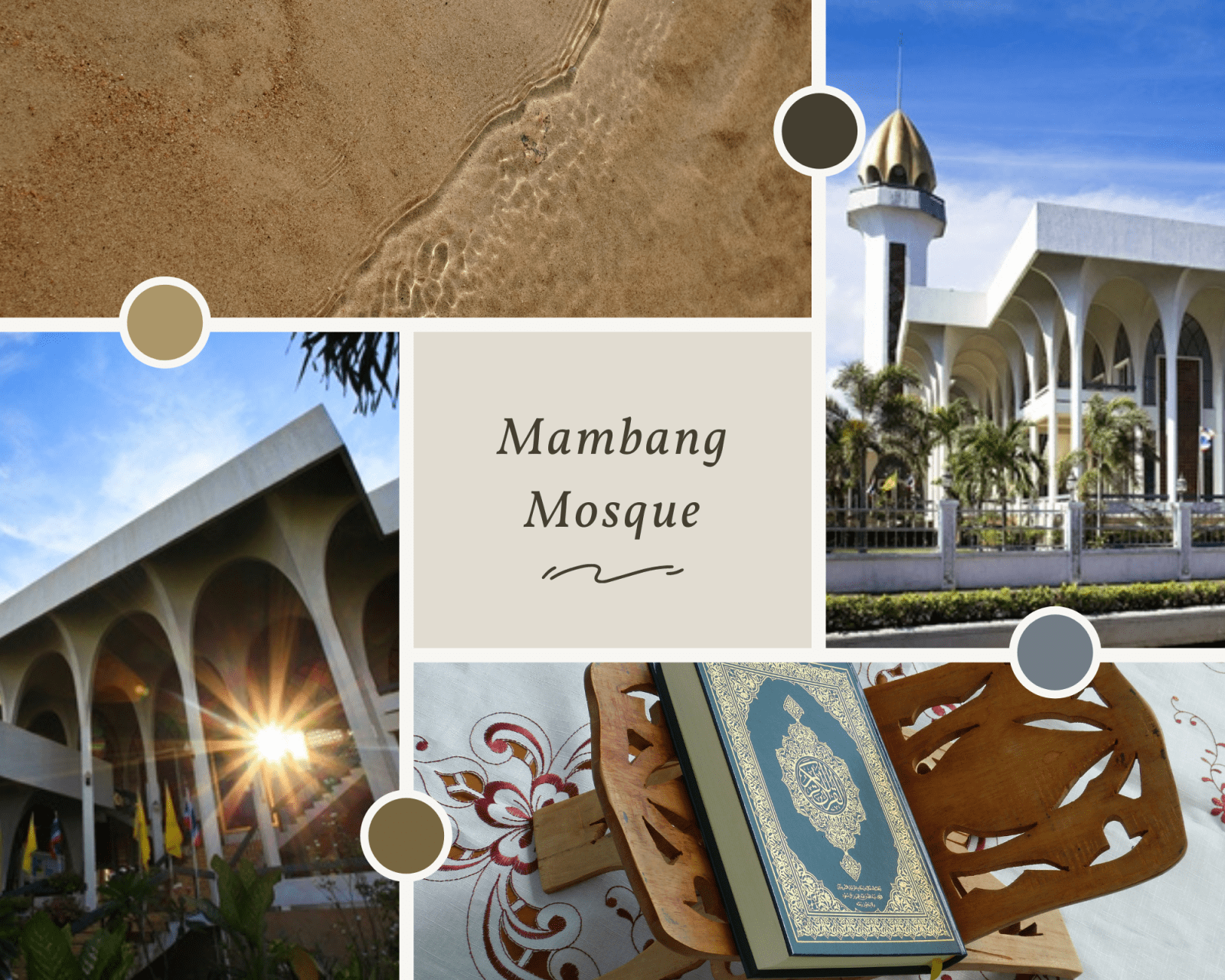 Image credit from : กระทรวงการท่องเที่ยวและกีฬา
Mambang Mosque, also known as "Akibi Mosque" or "Tengah Mosque," has a modern structure and architecture that makes it unique and very beautiful. During the reign of Phraya Abhainurat, this structure was constructed. Get a mechanic who writes plans from Malacca, completed in 1974, dismantled and rebuilt in the same place. His Majesty King Bhumibol Adulyadej His Majesty opened it on September 20, 1979. Mambang Mosque is the center of religious practice for Thai Muslims. and is a valuable place for the people of Satun Province. The architecture of the Mambang Mosque is a single dome. The image resembles a lotus, or "boat," in Thai chess on the top of the dome with a star symbol. and a crescent moon represents the symbol of spreading Islam. Here is another point. When we came to Satun province to visit. Stop by to take beautiful photos.
Satun National Museum – Kuden Mansion
Location: Satun Thani Road, Mueang District, Satun Province
Open every Wednesday through Sunday from 9:00 a.m. to 4:00 p.m.
closed on Mondays, Tuesdays, and public holidays.
The entrance fee is 10 baht for Thais and 30 baht for foreigners.
Tel : 0 7472 3140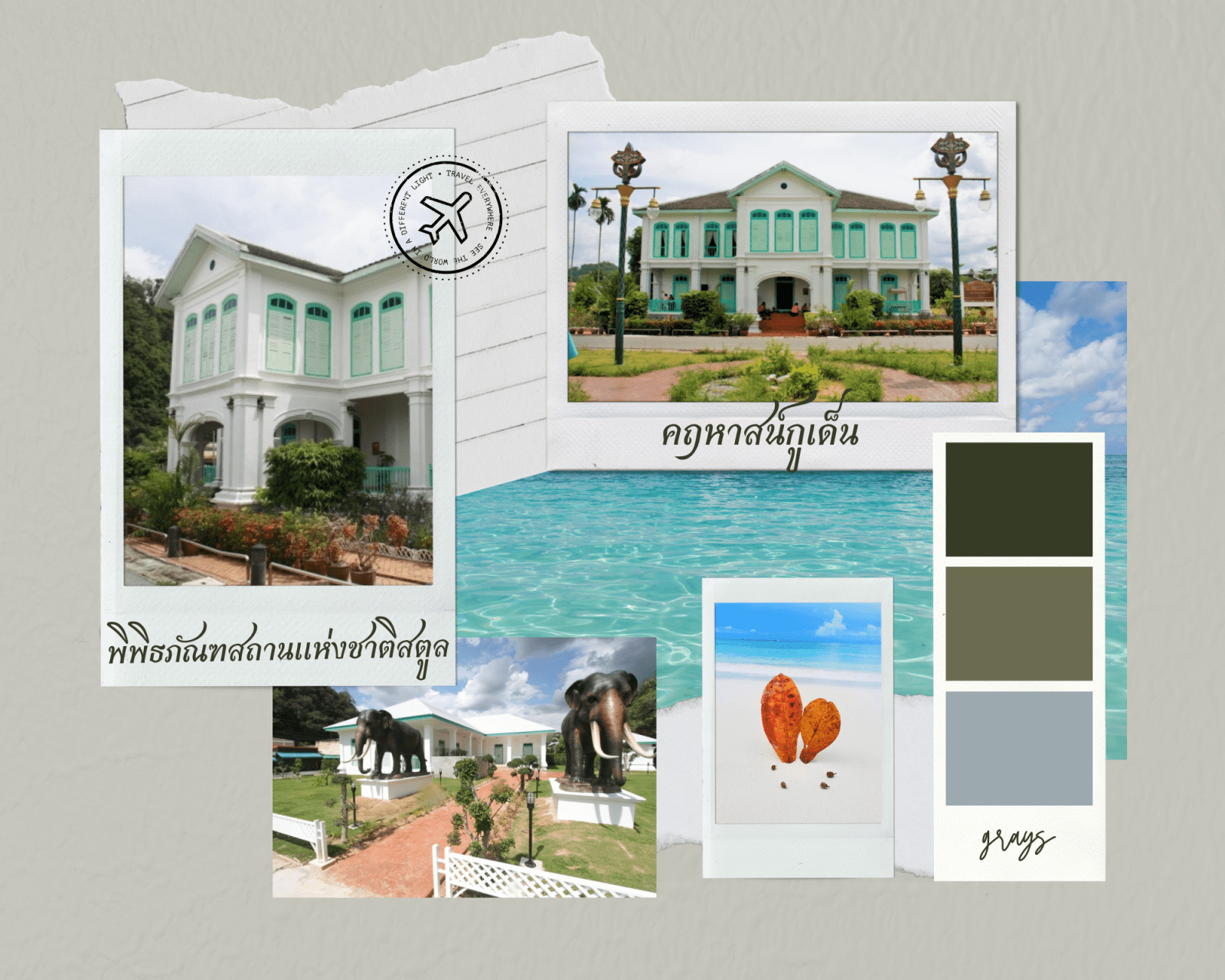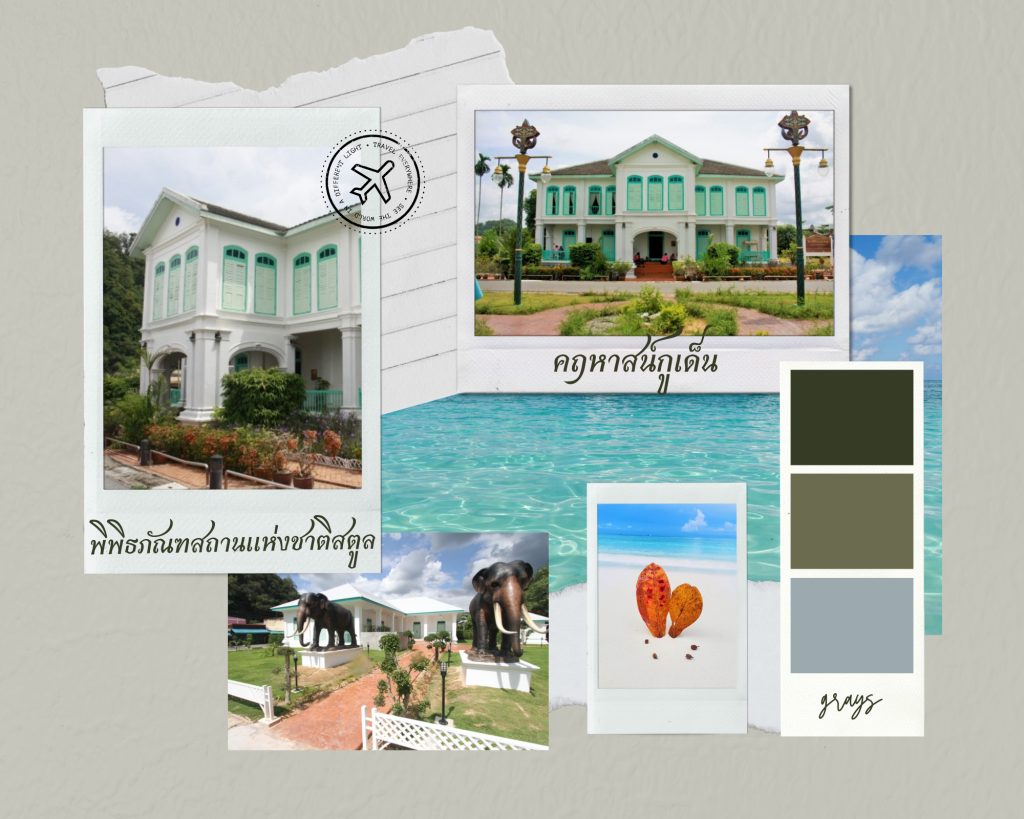 Image credit from : เทศบาลเมืองสตูล (ทม.สตูล)
Satun National Museum Kuden Mansion was built in 1898 by Phraya Phuminat Phakdi. Satun was governor during the reign of King Chulalongkorn. This mansion was built to be the residence of His Majesty the King during his southern reign. However, it did not remain and was used as a residence and Satun City Hall. Until World War II, around 1941, this building was used as a Japanese military post. used to be used as the Satun City Hall and is an important government place. It is a 2-story brick and cement building built in a western style. Colonial European architecture features arch-shaped windows and doors, while Thai-style hipped roofs feature clay tiles shaped like banana sheaths. The window pane is a small piece of wood. horizontal scales The upper air vents are decorated with stars in Islamic architectural style. The design has a perfect combination of art and is very beautiful. The interior depicts the history of Satun city and the Satun people's way of life in various ways.
Dragon's Back Beach
Tanyongpo Subdistrict is located in Mueang District, Satun Province.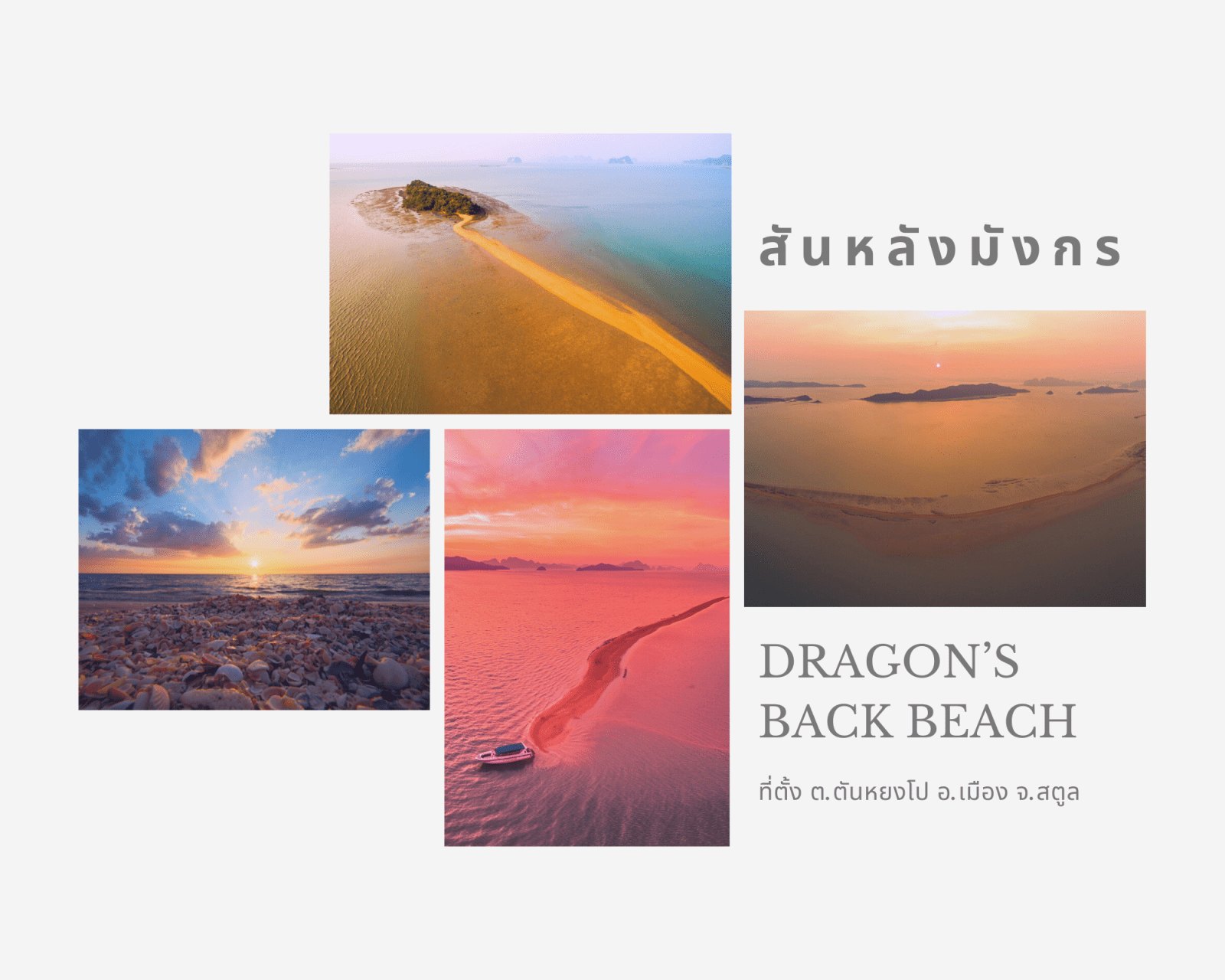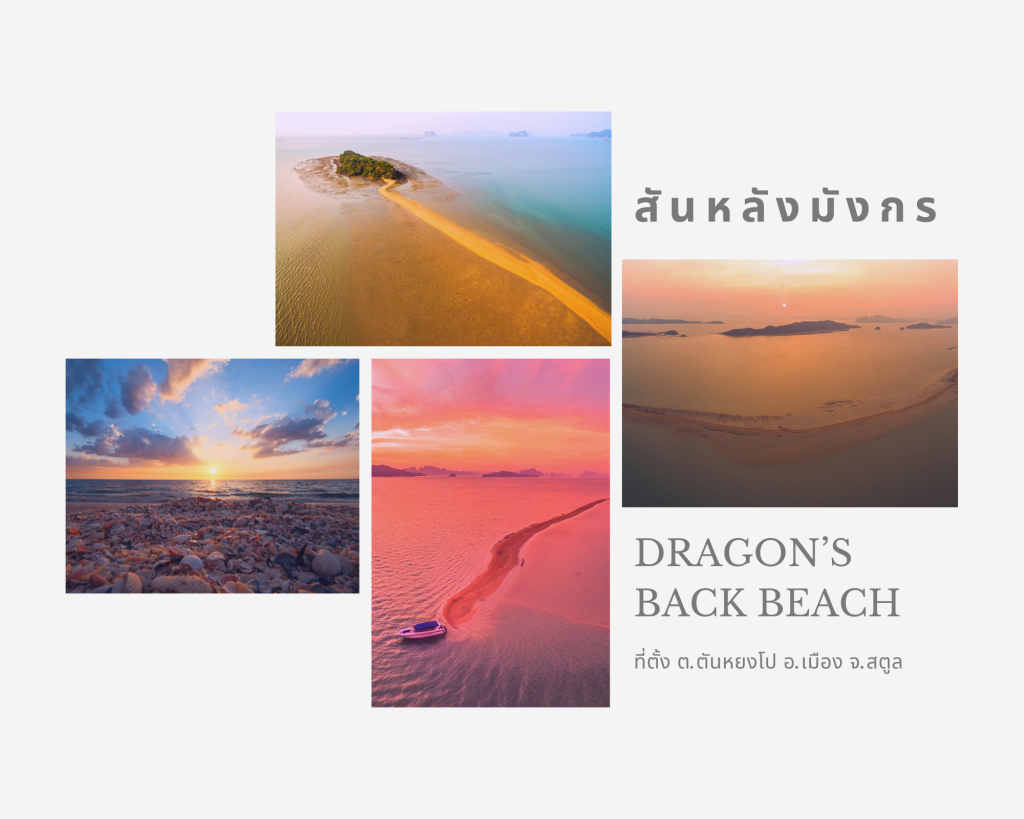 Image credit from : กระทรวงการท่องเที่ยวและกีฬา
"Dragon's spine," or Thale Waek, is the first dragon's spine we've encountered in Satun Province. must come once is the name of an island belonging to the people of the Tanyong Po community. which is a miracle in the middle of the Andaman Sea when the water recedes like a tide, giving way for a sandbar to emerge, which is a sandbar filled with the remains of millions of shells deposited together, resulting in a winding path that is more than 4 kilometers long and about 20 meters wide, able to connect to another island. or likened to a blue dragon plunging into the water for us to walk on the dragon's back. that moves beautifully. It is another tourist attraction that tourists should not miss. where tourists can take a long-tailed boat Take a tour at Ban Ba Kan Yai Pier, Tan Yong Po Sub-district; it takes only 20 minutes to travel, and you can also take a boat to see Kwang Island. a small island located in the same area And see how fishermen live, who can visit all year and travel twice in one day during low tide. In one day, there will be two low tide periods when the sea water recedes and the water hits the sandy beach. The result is similar to dragon scales—very beautiful. There are also many other activities, such as rafting activities, bird watching, nature viewing, mangrove planting, crab release, etc.
Phu Pha Pet Cave Ray of Emerald Tunnel
Location Moo 9, Pa Pon Village, Palm Pattana Subdistrict, Manang District, Satun Province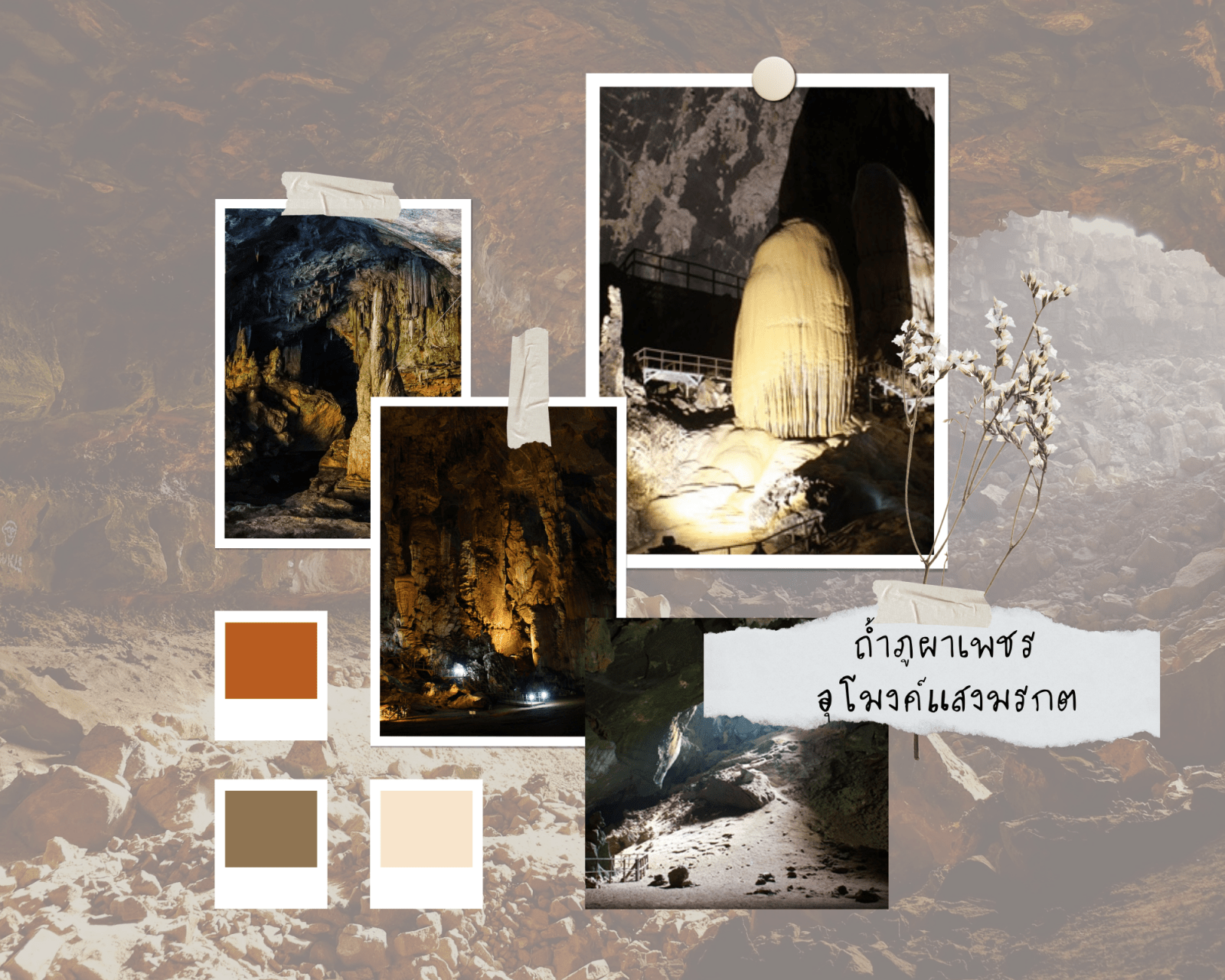 Image credit from : กระทรวงการท่องเที่ยวและกีฬา
Tham Phu Pha Phet is a tourist attraction in Satun province. If we look from the outside, we will see a small entrance. When we go through it, we will see the true beauty. That nature has created makes this cave one of the most beautiful caves in Thailand There is an area inside the cave of more than 50 rai, vast and vast. Originally, this cave was called "Tham Lod", "Tham Phet" and "Tham Yao" according to the nature of the long cave. serpentine structure divided into rooms Nature has created amazing beauty. caused by water droplets inside the cave Causing stalactites and stalagmites to exist for more than a hundred million years Archaeologist at the Archaeological Office and the 10th National Museum, Songkhla Province, have explored the cave area According to the story of a monk named "Luang Ta Phlaeng", he discovered this cave. The area inside the cave is divided into 20 different rooms with lights along the corridor. Each room is named according to the nature of the morphology seen. And if you walk deep into the innermost area, you will find 1 hole, the ceiling of the cave in that area is a chimney. There is natural light shining on the green stalactites and stalagmites. making the courtyard in the middle of the room an emerald color, beautiful and unusual therefore named emerald light tunnel The most beautiful highlight area seeing the light at the end of the tunnel It gives us the power to move on in life.
Po Che Keng Shrine
Location: Phiman Subdistrict, Mueang Satun District, Satun Province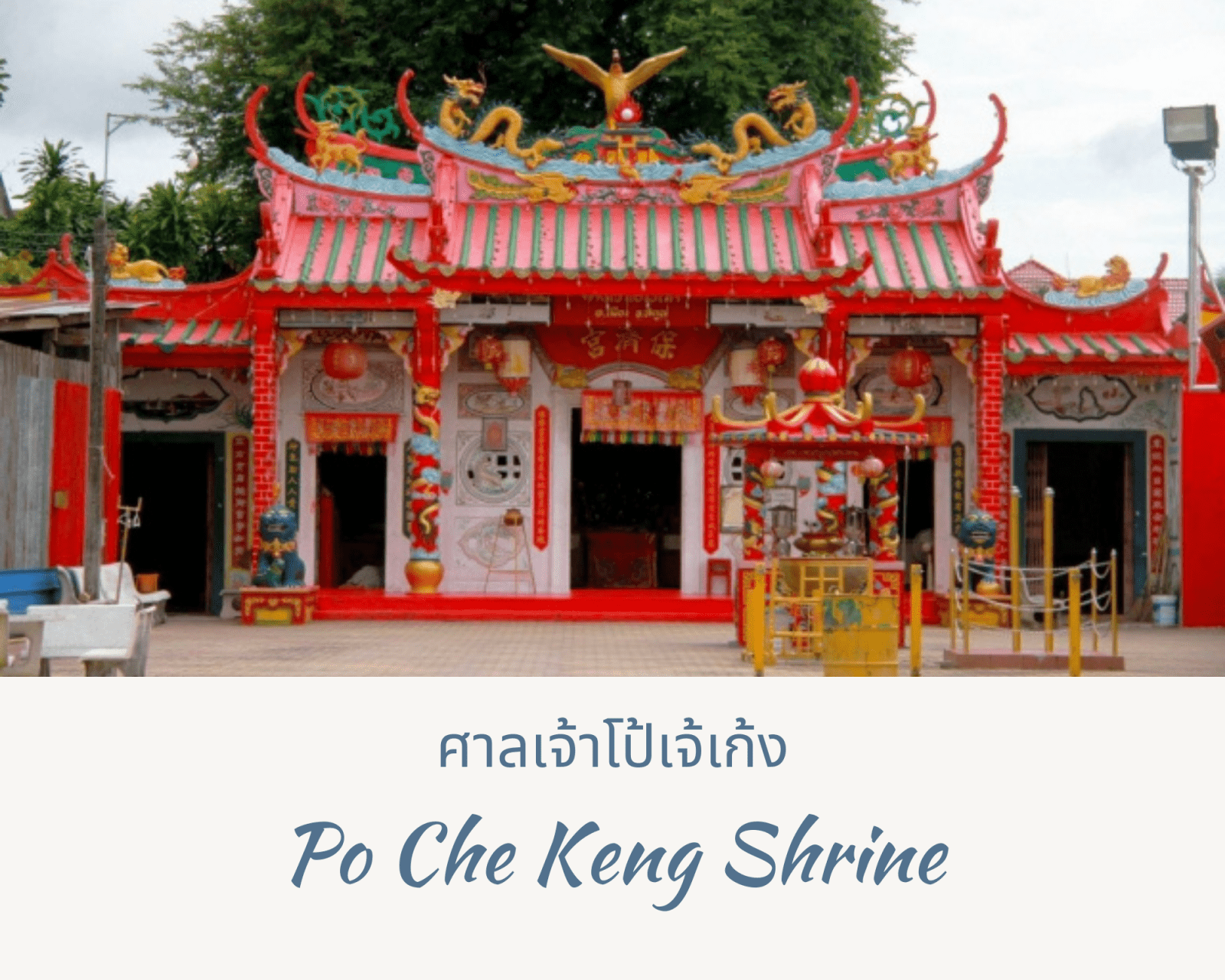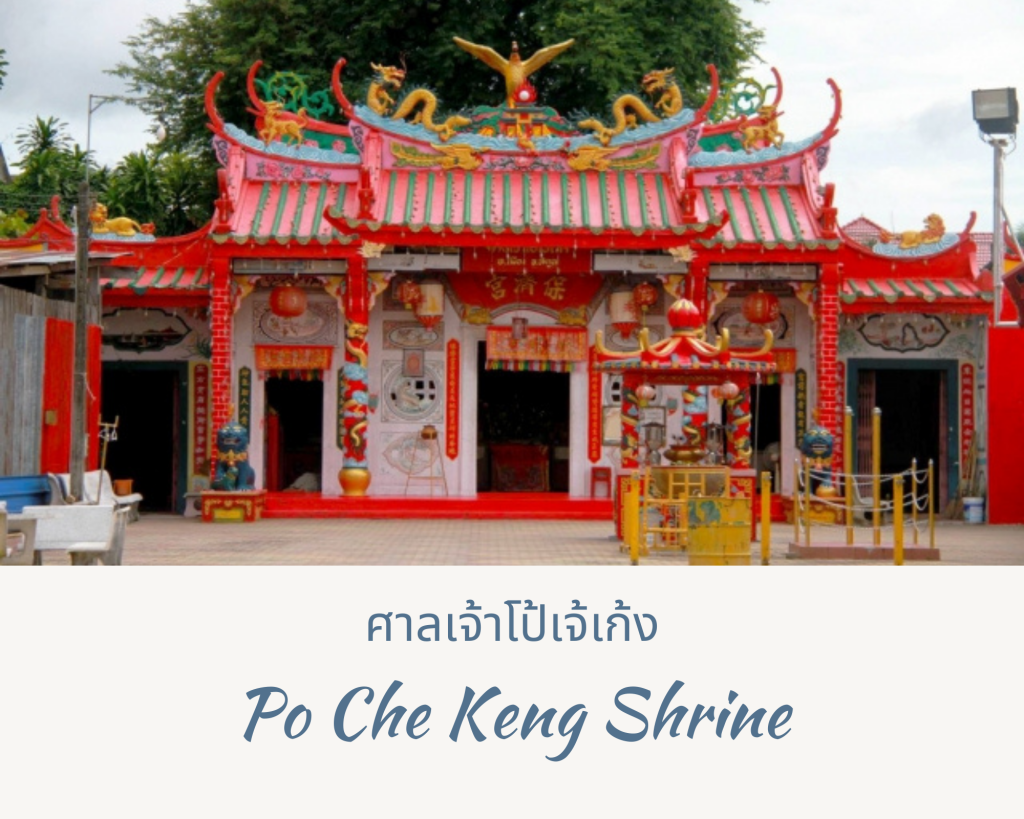 Image credit from : เทศบาลเมืองสตูล (ทม.สตูล)
Po Che Keng Shrine, which translates to "Shrine that protects people from suffering and makes them happy" in Hokkien, is over 125 years old and was built with the villagers' faith, Bai Gao. in order to be the dwelling place of Phra Po Cheng, who climbed up. According to legend, Po Sheng was born in the Hong clan; her birth name was Pun, which is called Hua Ji in Chinese. has studied herbal medicine with Sai Tong Mu and used magic spells to expel demons. and when he succeeded, he returned to dedicate his life to helping fellow human beings suffering through healing. and teaching herbal medicine until there are many disciples of Po Che Keng Shrine, located on Samanta Pradit Road. It looks like typical shrine architecture, with swan and dragon patterns on the roof. Nowadays, this shrine holds a vegetarian festival annually.
---
thank you
การท่องเที่ยวแห่งประเทศไทย สำนักงานตรัง (ตรัง สตูล)
---
travel guide