If we keep good memories, the best accommodation will be in Lipe by the sea when we come to Koh Lipe, which was dubbed "the Maldives of Thailand." Beautiful photos of the sea that are clear and beautiful – you won't get bored looking at them. The most beautiful coral is seven-colored coral. and the nature of this island, then Another thing we should not overlook is returning beautiful photographs to friends. That is the accommodation on Koh Lipe. Koh Lipe is not just for seeing the beauty of nature alone. After we go snorkeling, take a boat ride to see the beauty of nature on the islands around Koh Lipe. We return to a good seaside accommodation after being tired all day. There are complete facilities. Eat delicious food. The most impressive service will make every day of your stay at Koh Lipe a very special day.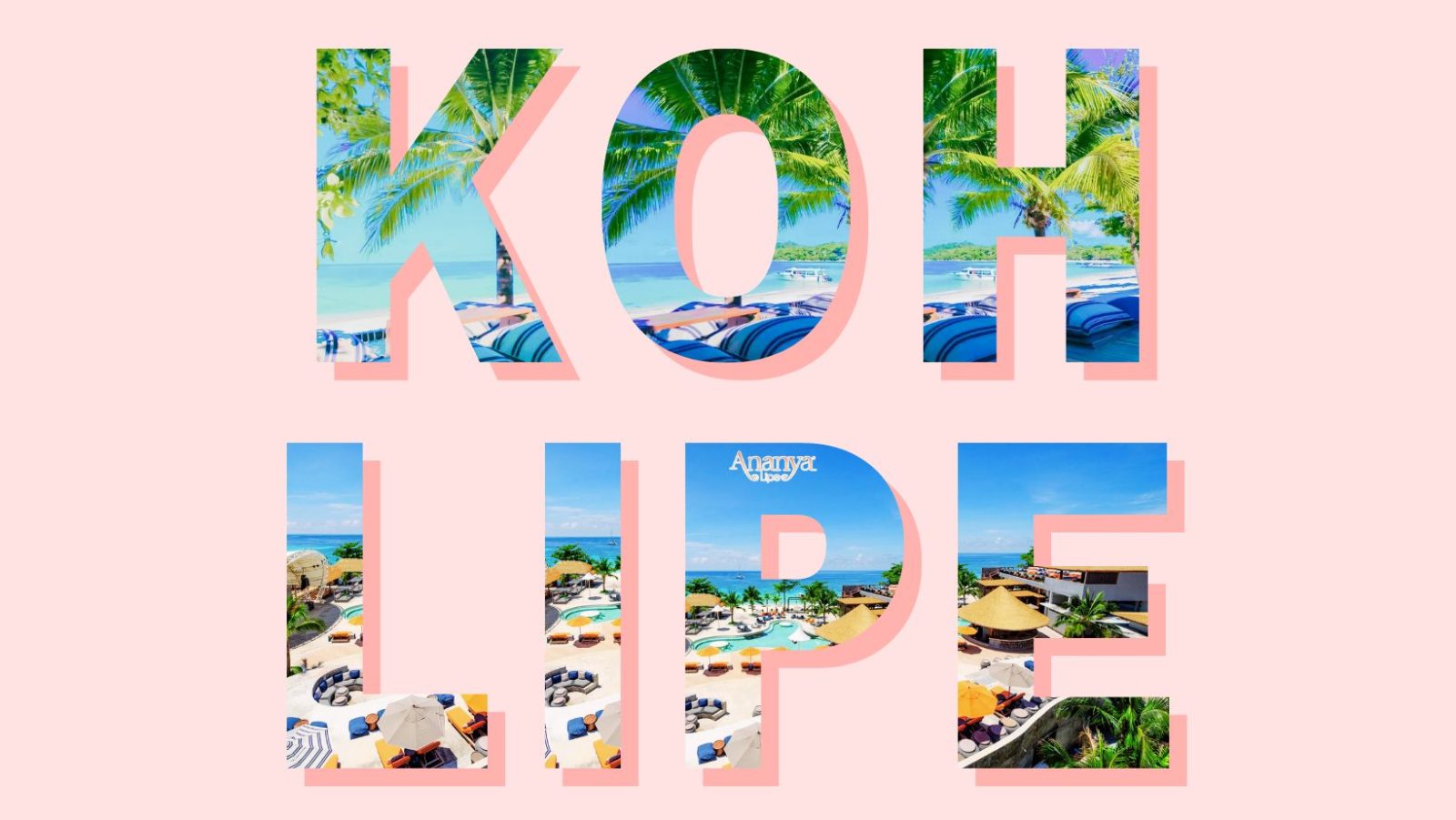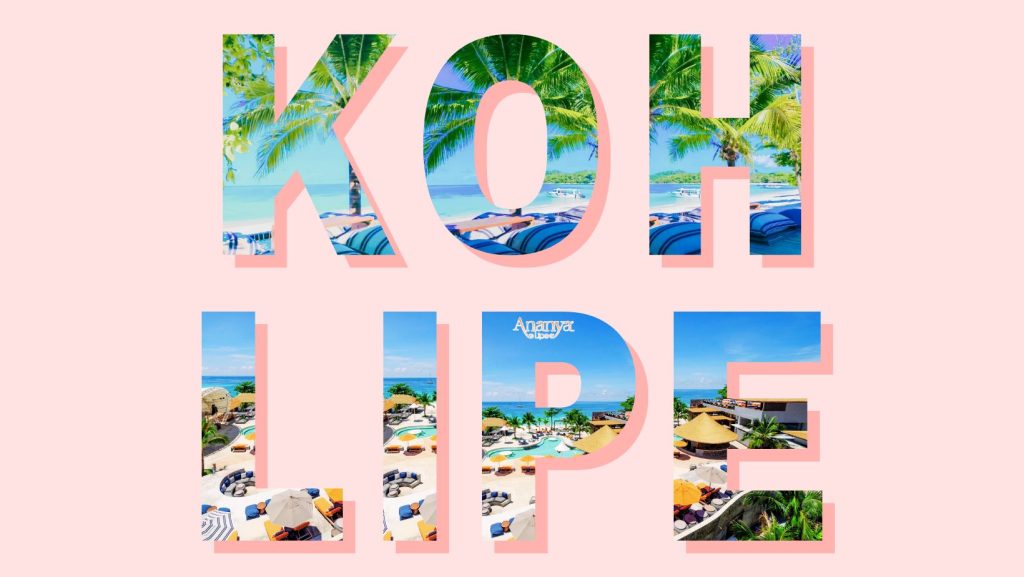 Wherever I feel comfortable, I want to stay there for a long time. Lipe is perfect. The sky is above, and the sea is below. with the most chill accommodation Do you want to see something like this? Wake up early and put your feet in the water. Take a walk in the sea breeze with the most satisfying atmosphere and accommodations by the sea. Both have sea views. A pool view on Pattaya Beach, Koh Lipe, luxury accommodation decorated in modern style with woodwork that blends with nature. beautiful, good atmosphere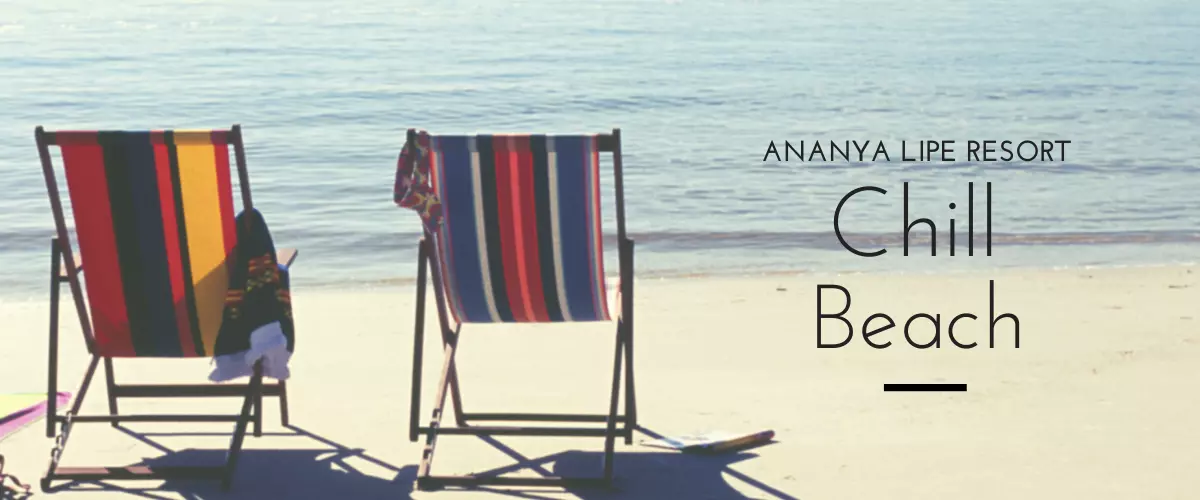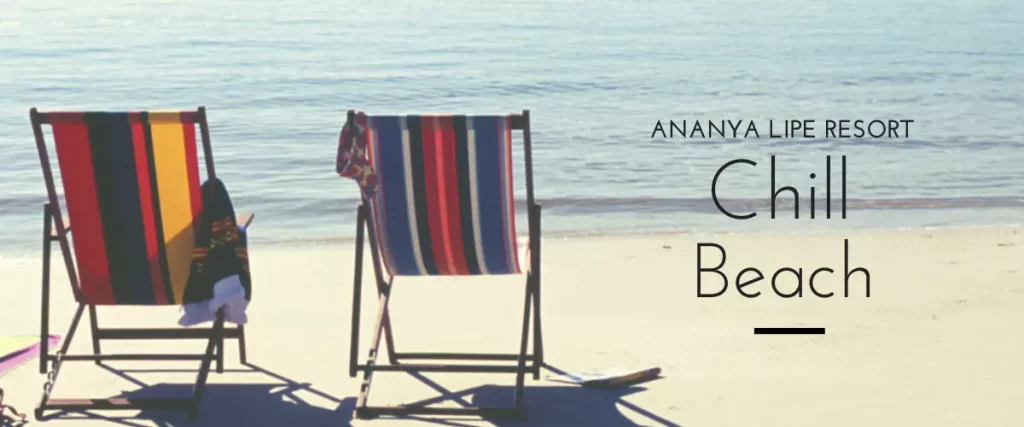 But when we have visited Koh Lipe once and for all, beach accommodation by the sea with a chill atmosphere Hear the waves from the sea come out of the room. No matter where I walk in the resort, I want to bring my mobile phone up to take pictures with beautiful angles. Sit and chill and talk to someone you know. Alternatively, you can lie in the sun at all.There are a variety of delicious dishes from professional chefs. There is always a bar serving drinks. Sit and enjoy the atmosphere by the sea with cool drinks. There is a chic and cool photo angle. It's beautiful to take photos from any angle. There is a large swimming pool that can be used at any time because the room is next to the pool. service that pays attention to every detail It can be said that all levels of service are impressive.
spacious rooms that are clean and comfortable; inside, the rooms are perfectly decorated, unique, standardized, and worth the price paid. Wake up in the morning to find a very satisfying atmosphere with the smell of the sea. Sit and sip coffee lightly in the morning sun. Or go for a walk on the beautiful white beach.
We recommend Ananya Lipe Resort here, which can accommodate all groups of tourists as well as families. There is a spacious area to do activities together. I will come alone, backpacking and traveling. meet new friends Come as a sweet couple; we have a honeymoon suite room arrangement service. will have dinner in the room. Going to experience the romantic atmosphere by the sea can be arranged. or to invite a group of friends to come to relax, party, or arrange fun activities with friends. Here we will give you the most exclusive experience throughout the trip.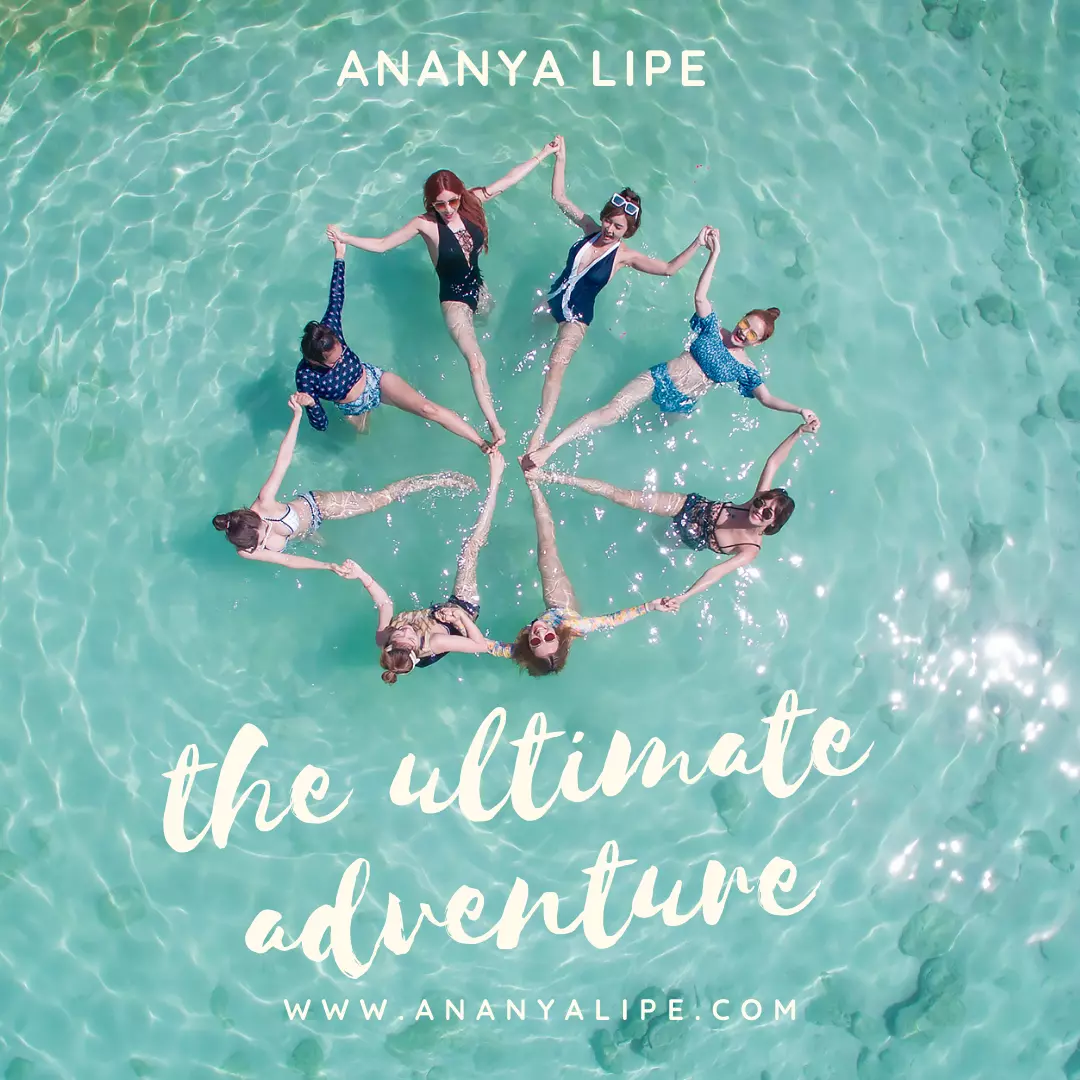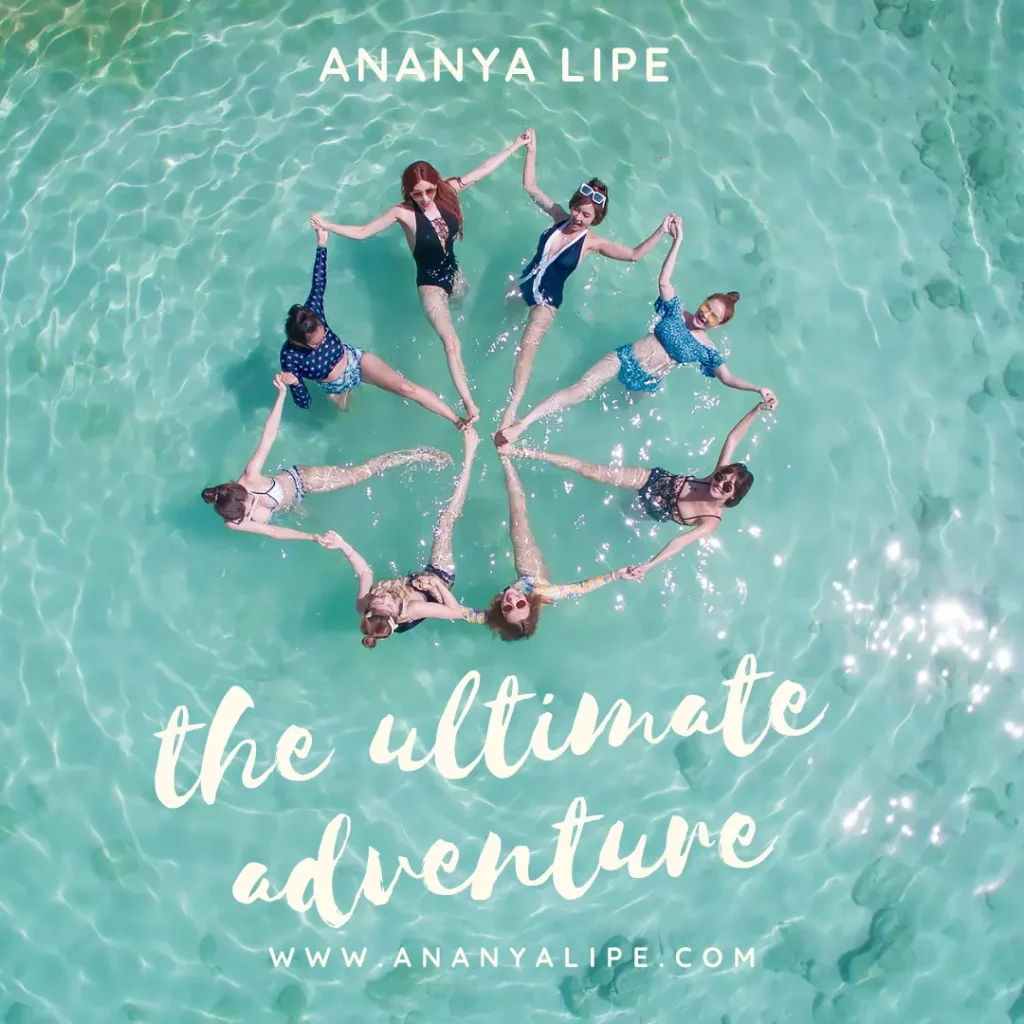 Beach accommodation in Lipe at Ananya Lipe Resort
Anyone who likes to go to the sea Every time you have a holiday, you have to come to the sea. Raise the level of enjoyment to the max with beach accommodation on Pattaya Beach and Koh Lipe. No matter how much you travel to the sea, it's never enough. Today we will take you to experience the most satisfying, coolest, and most beautiful beach accommodation on Koh Lipe. Let me tell you that friends who come to Koh Lipe this time will be happy. Relax in the atmosphere of Lipe accommodation, right next to Pattaya beach with Ananya Lipe Resort, the most exclusive accommodation, and there is a corner to take beautiful photos to show off to friends.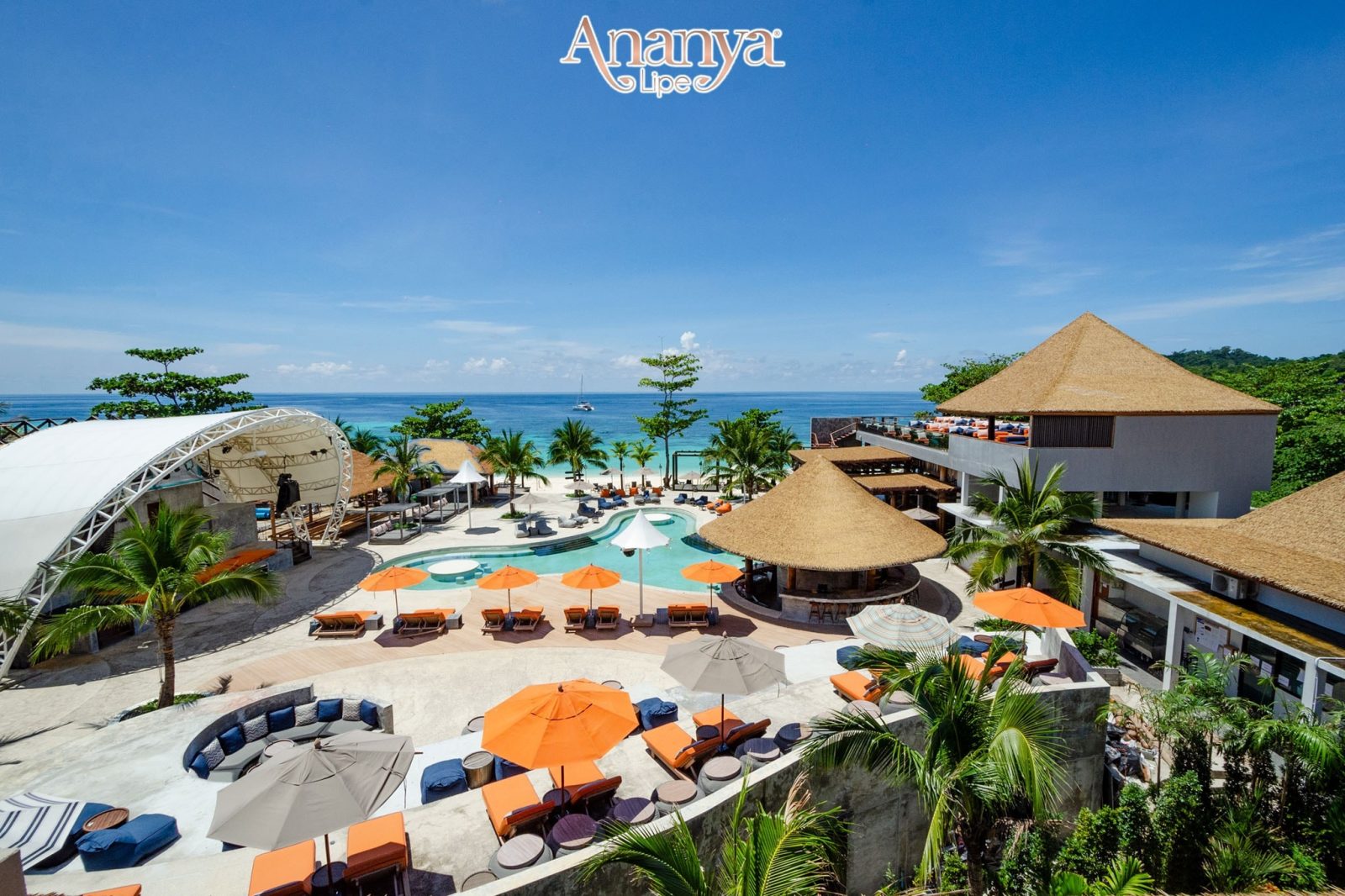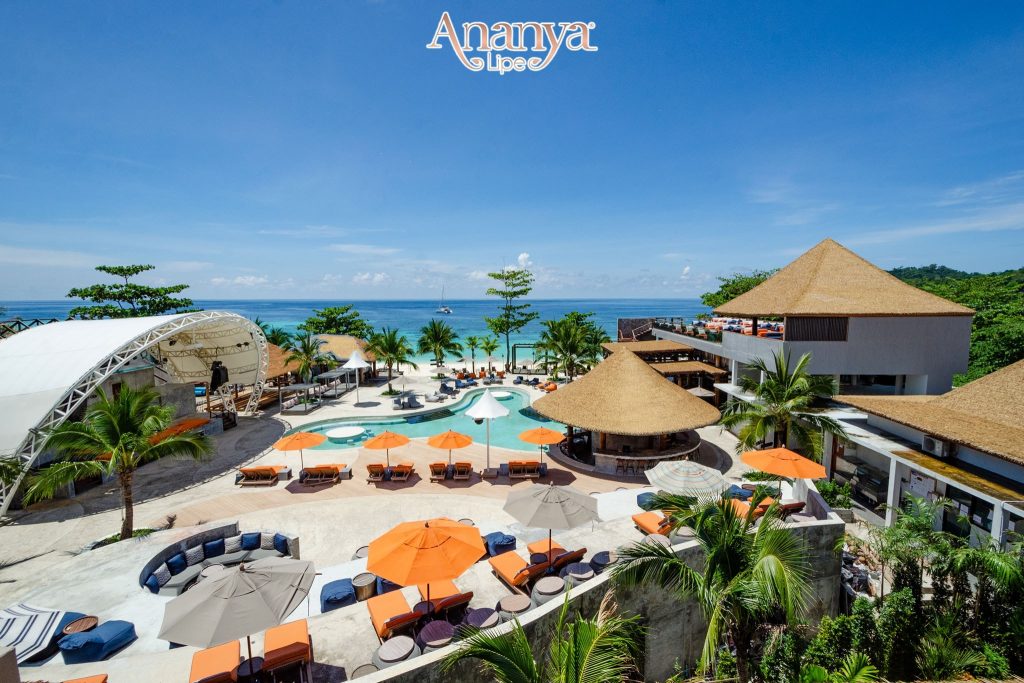 Ananya Lipe Resort is a good location located on Pattaya Beach and decorated in a modern style, blending with the aura of the south. The warm style of the rooms and the atmosphere around Ananya Lipe Resort allow us to experience the natural beauty of the trees and the sea. There is a speedboat, and long-tailed boats are lined up in front of the beach. We can go swimming and see shallow-water corals in front of the resort. On the beach, there are cushions lined up for us to relax and enjoy the sea breeze. Nearby, there is a bar serving drinks at the Ananya Lipe Resort. There is also a bar/lounge serving drinks right on the beach. Main pool bar And near the accommodations, there will be restaurants and entertainment venues affiliated with Ananya Lipe Resort and Koh Lipe Walking Street (Koh Lipe Walking Street), which is only 100 meters away and will be very busy.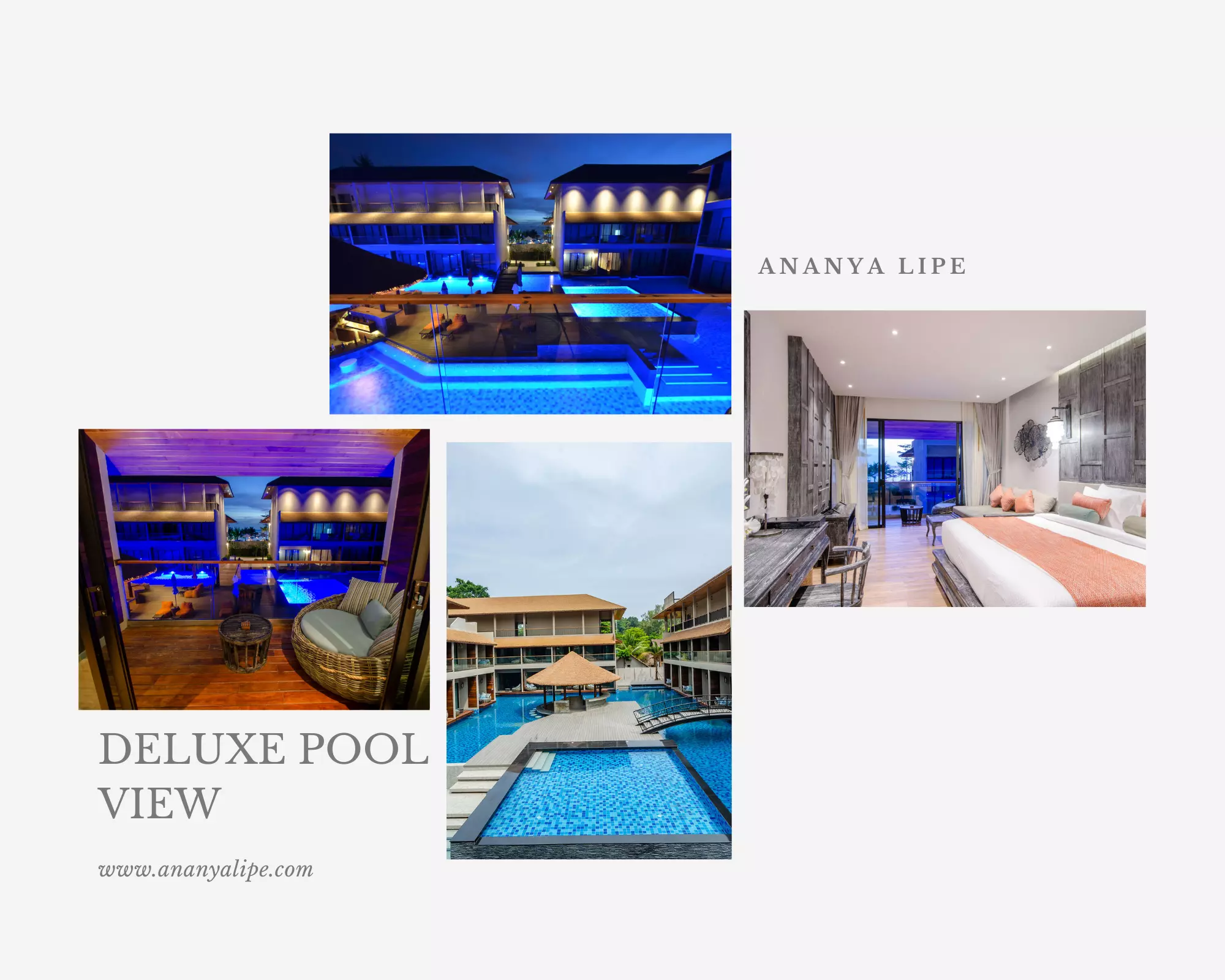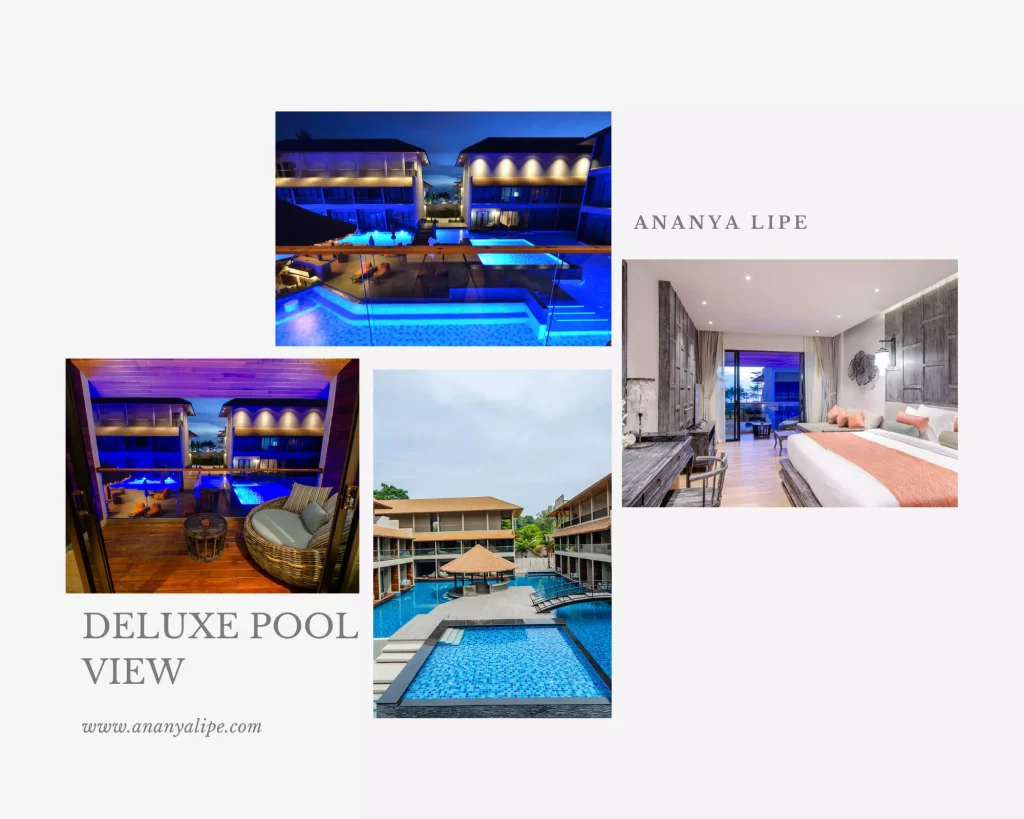 Ananya Lipe Resort offers two types of rooms. Come experience a relaxing stay in a Deluxe Pool View room, located on the second floor. You can see the large outdoor pool from the room, and the Deluxe Pool Access room is on the first floor. swimming can jump into the pool at any time to have fun. Our swimming pool is divided into two parts. Swimming pools for adults (adult pool) and children's pools (children's pool) Our swimming pool offers rowing boats with staff to row them for customers to take a boat ride and play with the surrounding atmosphere. swimming pool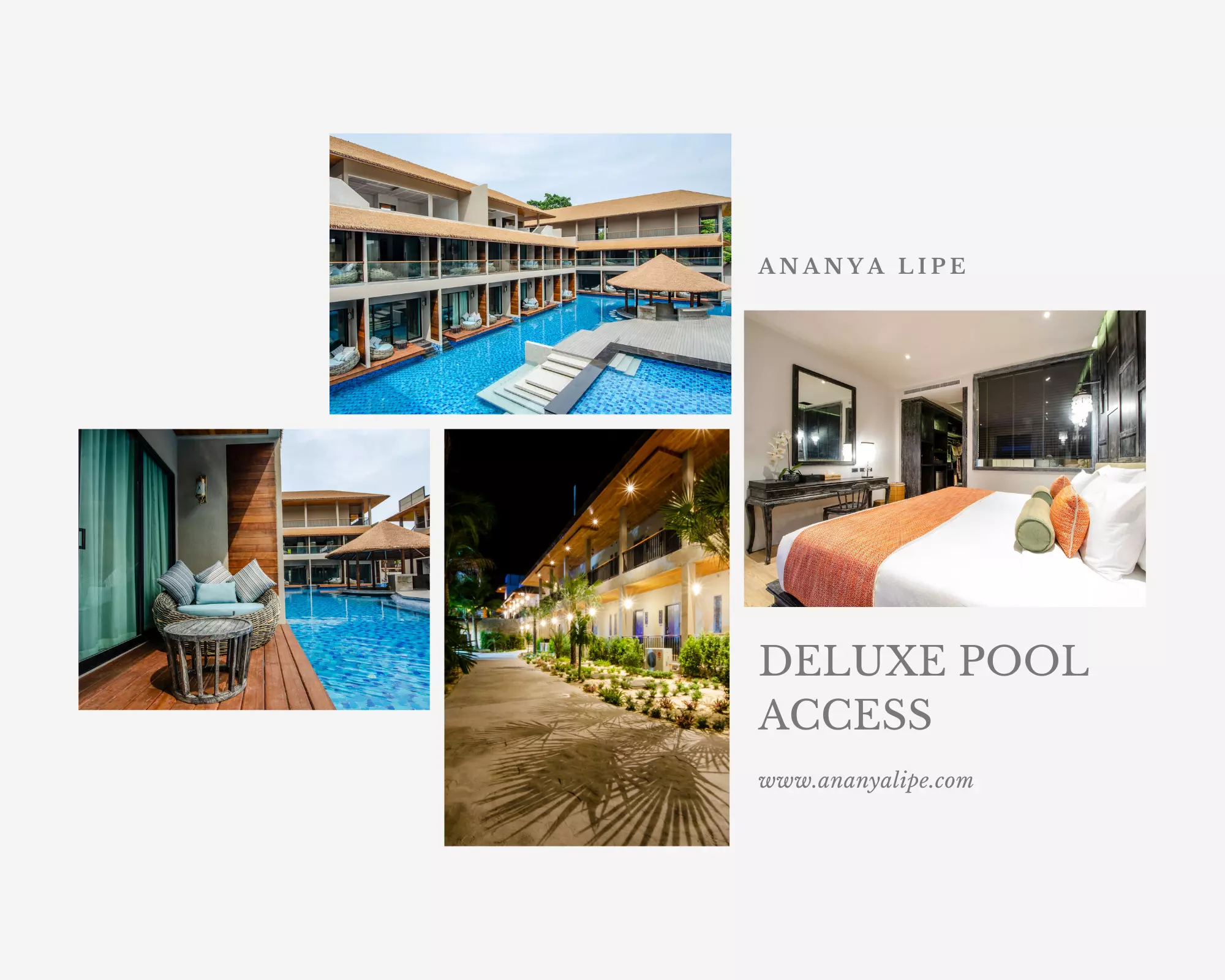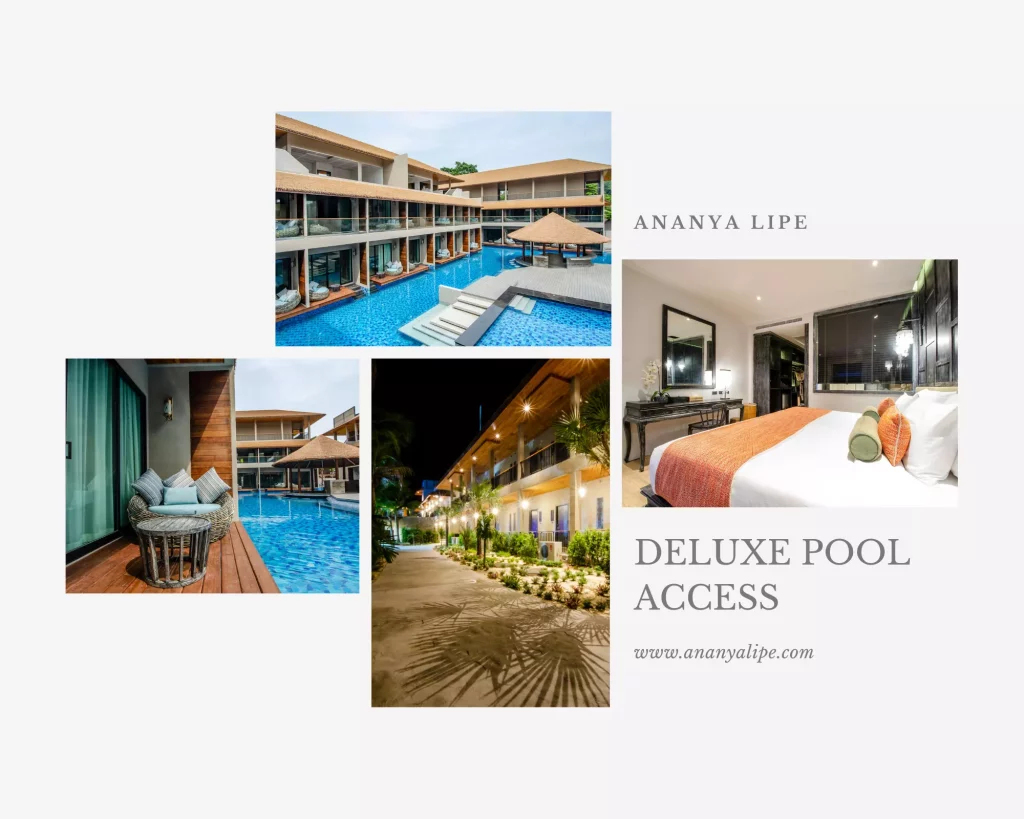 We will take friends to see inside the room and how beautifully it is decorated. It is a seaside lodging. with a large room decorated in the style of wood It is modern, elegant, and looks very comfortable to the eye. The room is very clean. There are complete facilities such as large-screen TVs, safes, and room slippers. The fridge is stocked with a variety of drinks and snacks, a coffee and tea maker, and good bedding that is friendly to your skin. Outside the room's balcony, there is a round chair for chilling out, and drinking coffee in the afternoon is something that is very perfect. Here, we have prepared a beach bag with towels just in case friends want to swim in the water. There are a lot of photo angles; come and find your favorite one.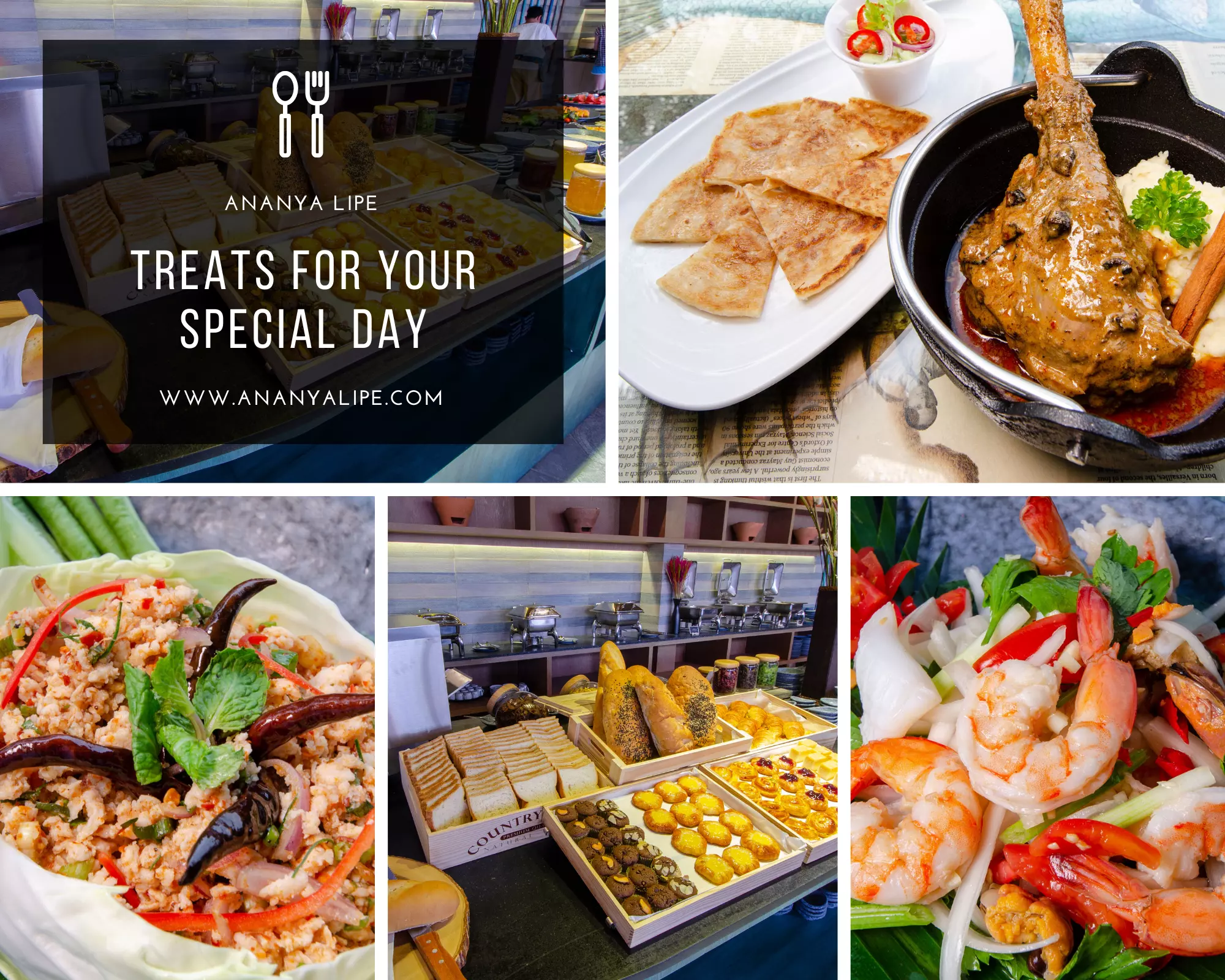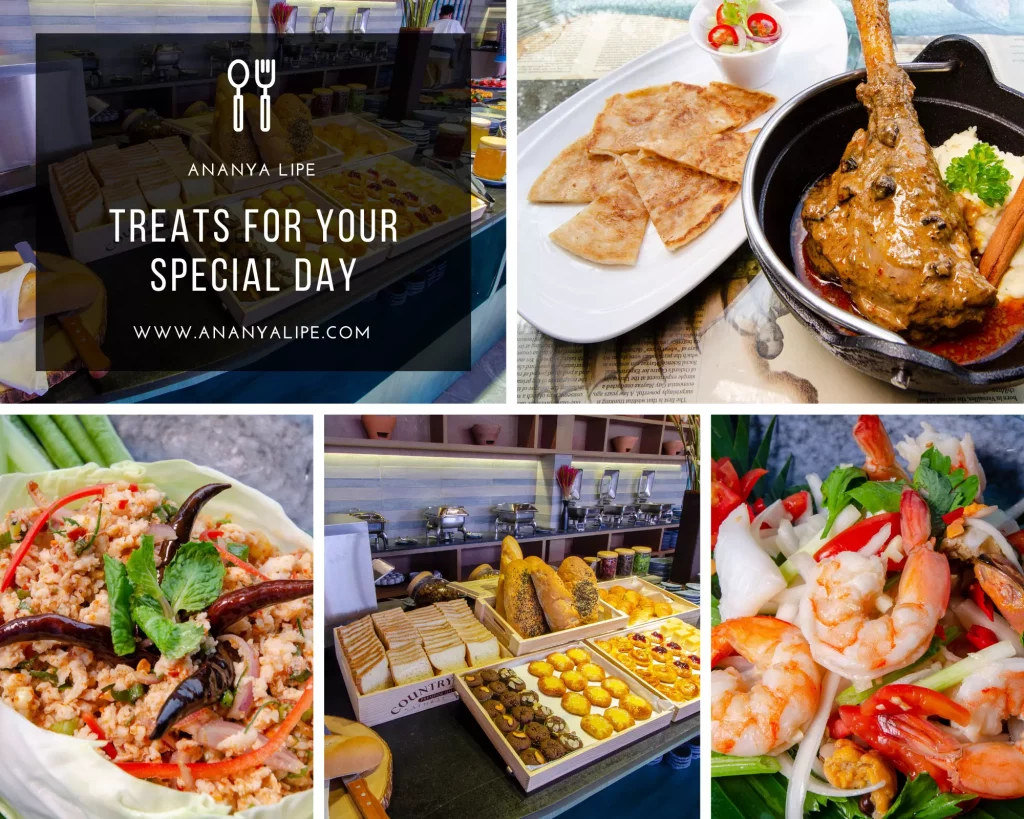 Friends who have stayed here Don't worry about food. The rooms here come with breakfast. have delicious food At our Ananya Lipe Resort, there is an Ananya Restaurant, also known as Pattaya Restaurant, ready to serve delicious food to everyone. Friends can order food to eat by the sea, along with a romantic dinner atmosphere. Eat here; the view is good for the heart. or want privacy. Dining in the room is managed and served directly to the table in front of the room. If friends want to relax and chill by the sea and the atmosphere is good, there will be cold drinks. From beach bars to using friends Our Ananya Lipe Resort has a total of five bars.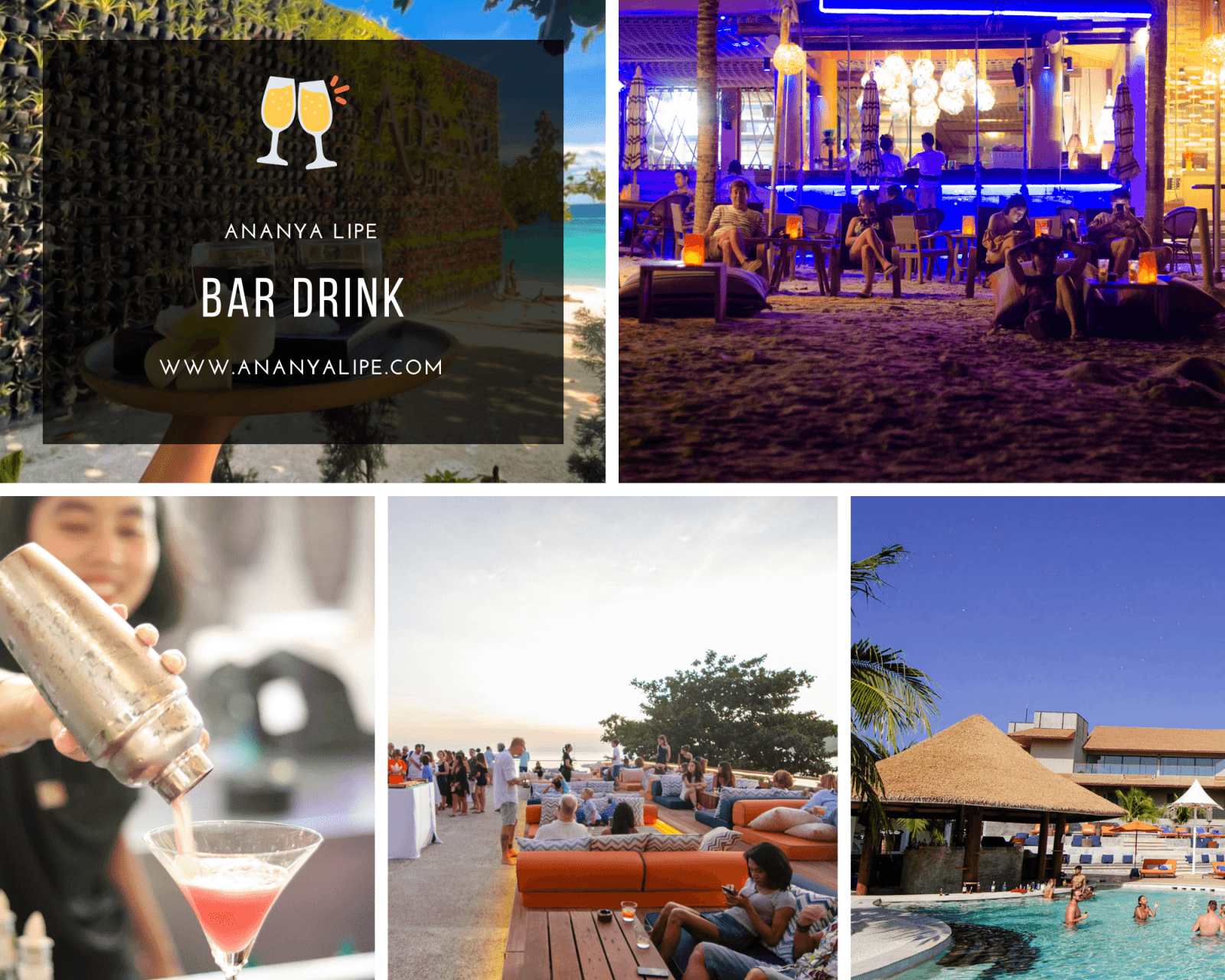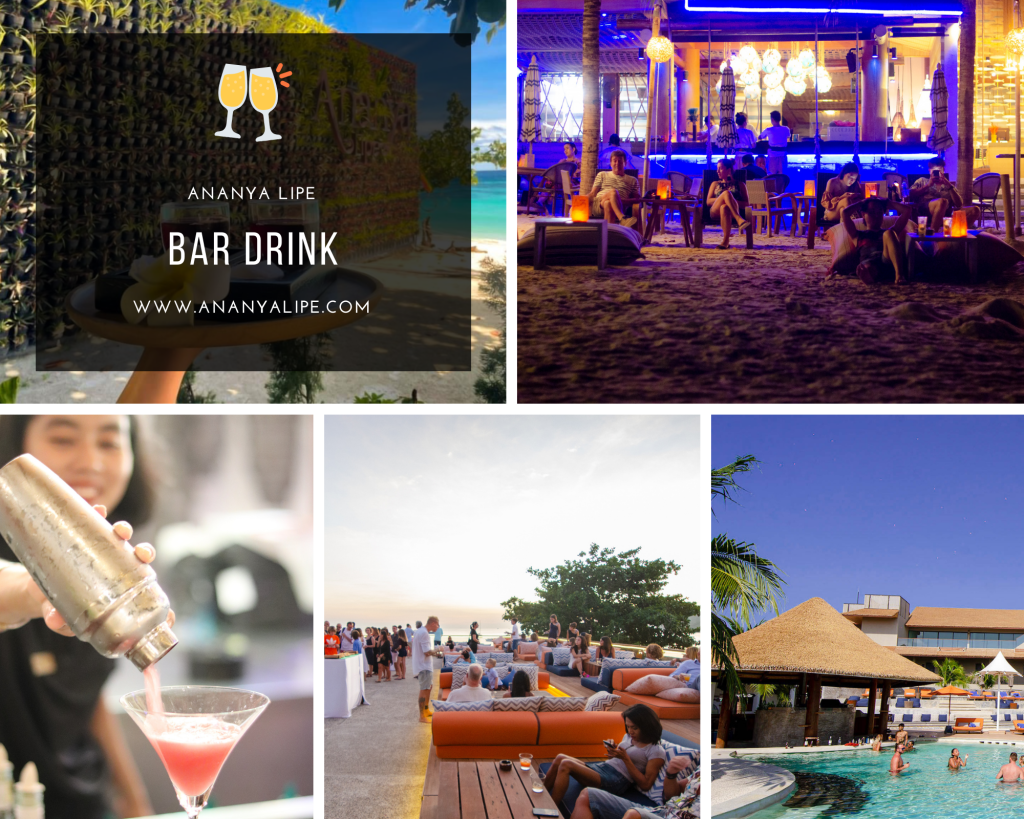 The Beach Bar is locapool bar.ted at the entrance to the accomand servesn serving drinks to friends. The Sand Bar is right on the beach, located on the opposite side of the Beach Bar. Wake up early and have coffee. Drink while sitting by the sea and relaxing. the sea. Lettheo to Pool Bar pool bar on the side of the front zone. Friends can order a variety of drinks. Swimming in the pool When tired, take a break and drink a cold drink. Really rejuvenate. Another bar by the pool We can order chilled drinks. Drink by the pool at the Lagoon Bar, located in the movie zone of the accommodation. The last bar is Sky Bar, which has a romantic atmosphere. located on the 2nd floor of Ananya Restaurant. Order food and drinks to eat and watch the evening sunset at the Sky Bar. There is also wine for sale. Each bar will serve a variety of drinks – different cocktails. (cocktail), mocktail (mocktail), and soft drink (soft drink)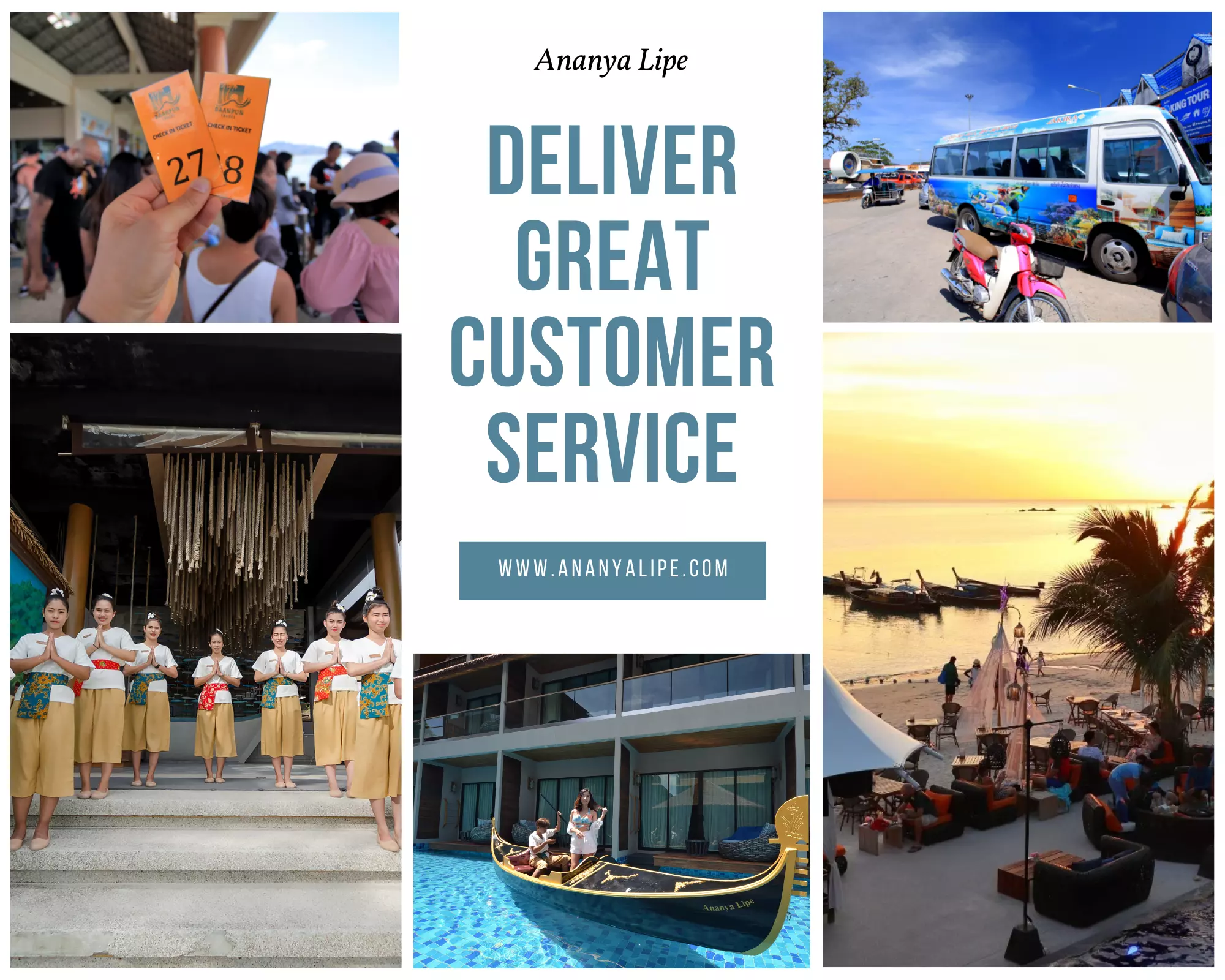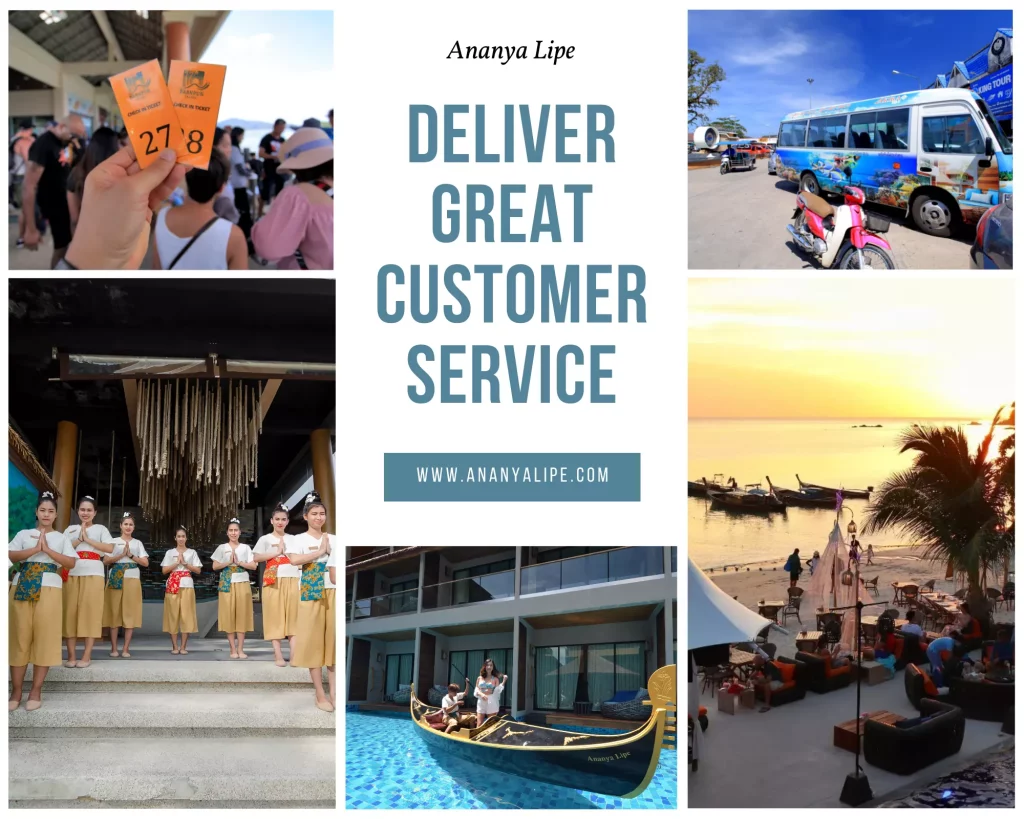 There are complete facilities here. Throughout the journey back to the resort, there will be a shuttle bus. boarding point You will receive professional service. The staff is friendly and welcoming, and they provide excellent care. The cleanliness here is the best. There is a daily cleaning service. There are many gift shops that are very lively. There are many activities for friends to enjoy together. This is truly a paradise for relaxation. because the sea is always the right answer. Anyone who comes here to relax will undoubtedly leave with a positive impression and fond memories.
Arrival at the Ananya Lipe Lipe Resort
For friends who want to come to Ananya Lipe Resort, the first destination that arrives is Hatyai International Airport. There will be a van waiting to pick up tourists at the airport. to travel to Pak Bara Pier, the next goal Get on a speedboat to check in at Ananya Lipe Resort.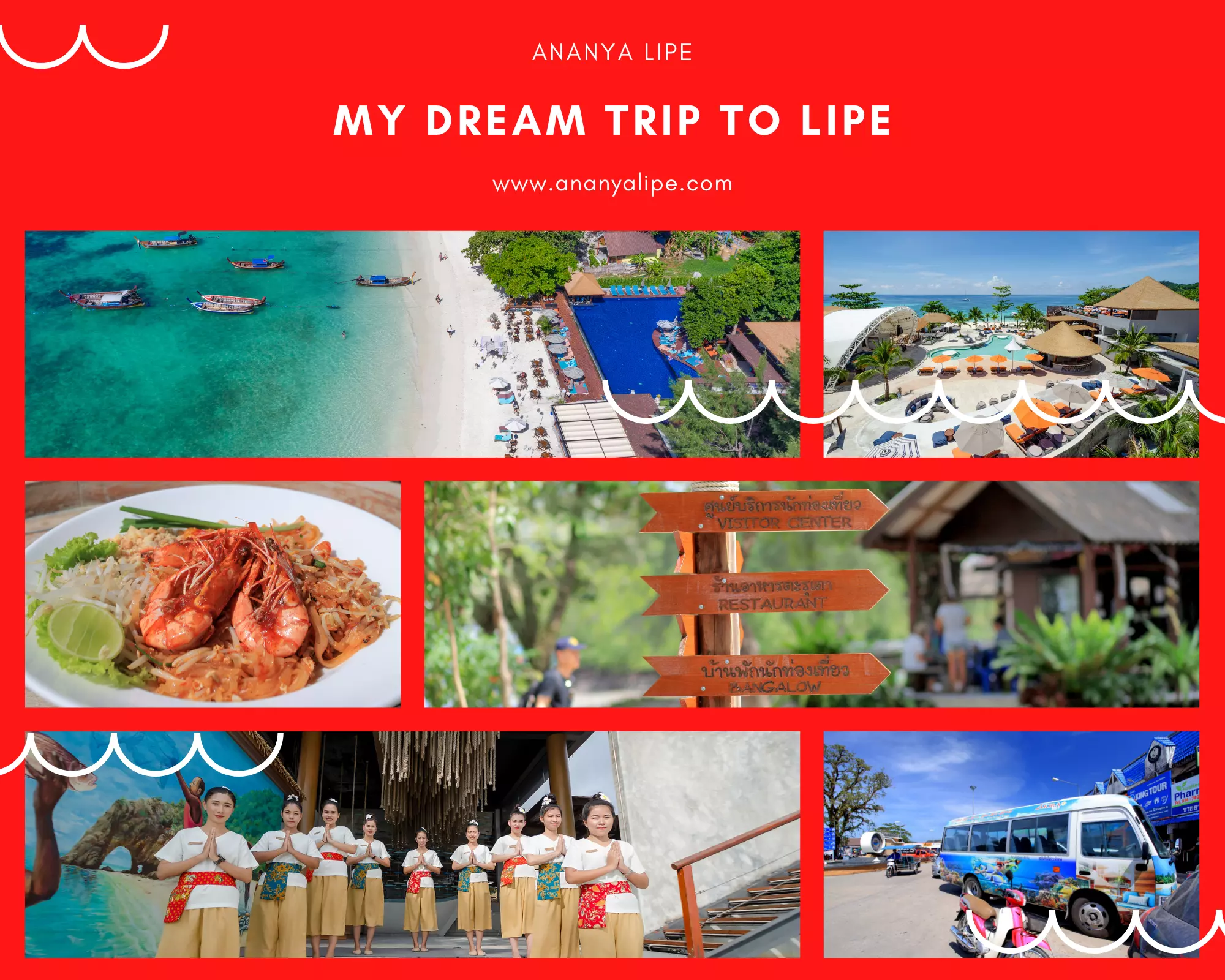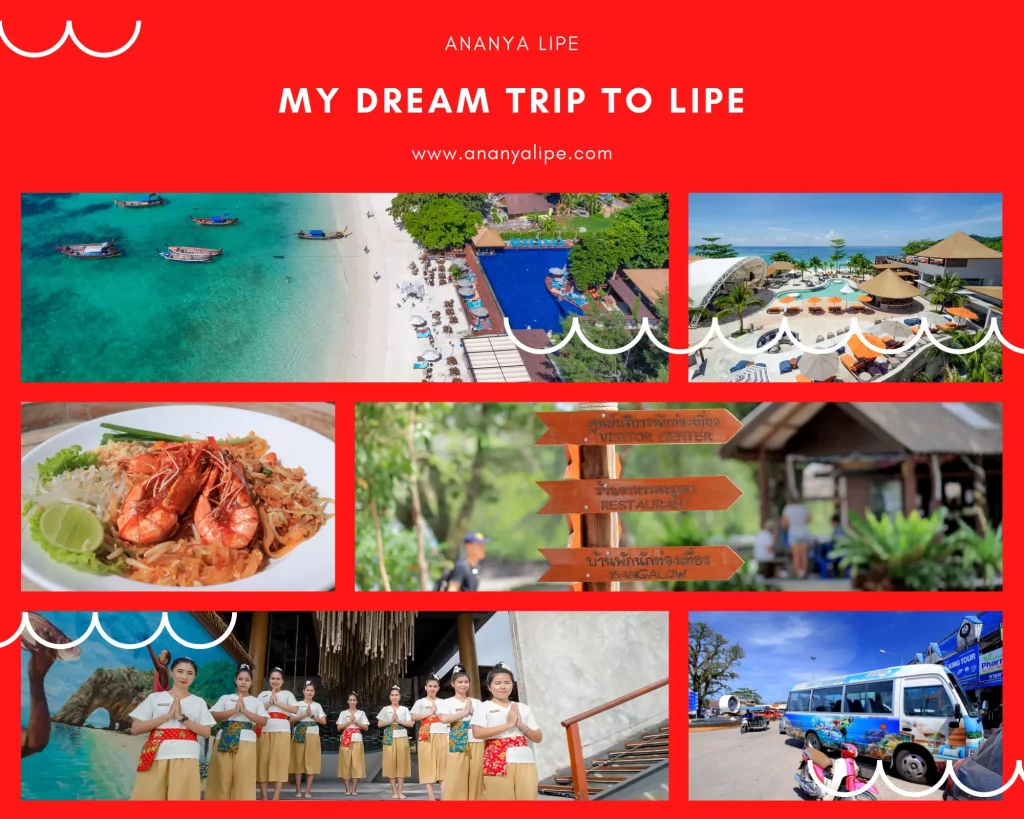 Eh!! but wait While we are traveling by speed boat, there will be a stop for friends to take beautiful pictures at Tarutao Island (Tarutao Island) to worship the sacred things. Shrine of Tarutao, continue to Koh Khai (Khai Island) or Love Island. There is a natural stone arch named "Sor Rak," which is a tourism symbol of Satun Province.
After that, head to Koh Lipe to check-in at the hotel. Accommodations by the Sea, Lipe, and luxury await us. Ananya Lipe Resort On the first day of arrival, friends will be able to relax and take a walk at Koh Lipe Walking Street. Take a walk around. For those who have reserved a room
Book a 3-day, 2-night Lipe trip package with us. It is advised that you conserve your energy on the first day of your arrival, friends. Because on the second day, friends will be able to go out and enjoy diving activities. to see the beauty of nature on various islands Go to a view point that overlooks the surroundings of the island. All-day activities require a lot of energy. Friends, you need to prepare yourself and be ready.
You can book accommodation in Lipe with us through many channels.